Polka Dot Adjustable Dressmakers Dummy Red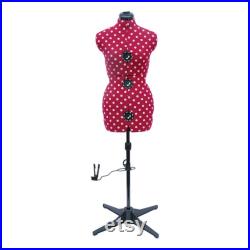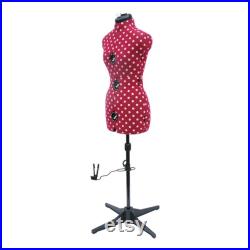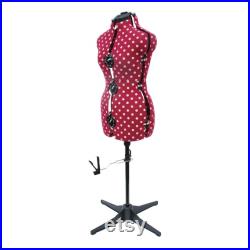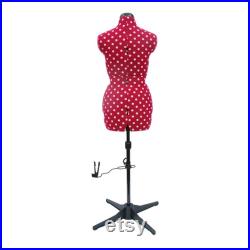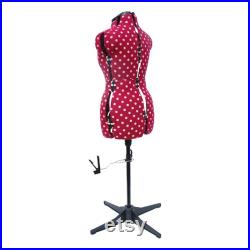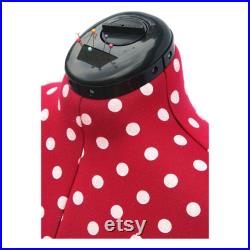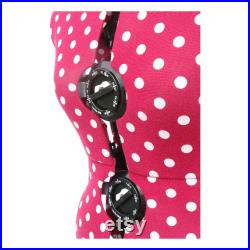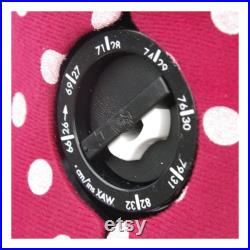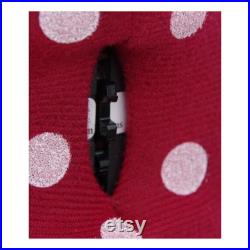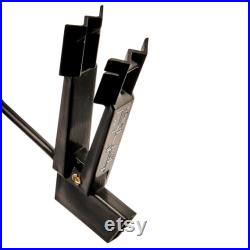 A classically made adjustable mannequin with a lightly padded body in a polka dot design fabric. Eight-part body enables the waistline to be lenghtened. Made from a strong light plastic material covered in nylon foam-backed fabric.
Full shoulders for a better hang to sleeves. Pin grip hem marker with basting attachment.
Bust/chest : 3339 in / 8499 cm. Waist : 2632 in / 6682 cm.
Hips : 3642 in / 91106 cm. Back length : 1517 in / 3843 cm. This item is made of plastic and metal, foam backed.