Polly Iminera Half-Scale Professional Female Dress Form Mannequin with Base Miniature Half Body Size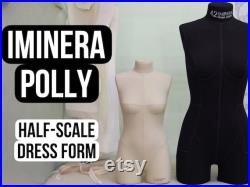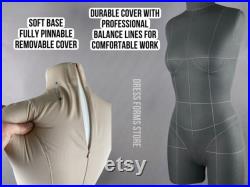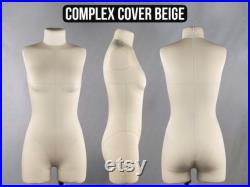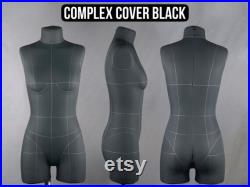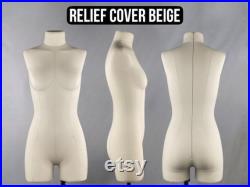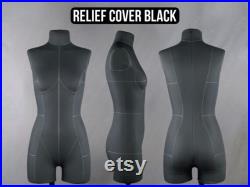 Half-scale dress form polly 1/1.5 from 46 size diana iminera. Perfect for draping and constructing new designs allows to save space, draft fabric and time.
Crafted from soft polymer material, compressible shoulders (without ability to fix), making it easy to put on fitted garments with ease. 100% pinnability - pins can go inside for their whole length.
Heat and water resistant, so you can iron and steam right on it with ease. Removable cotton cover, ensuring that your dress form is both durable and low maintenance. Complex - professional construction lines for easier work. Relief - with the removal of some horizontal lines, it exudes a sense of heightened elegance and refinement, that showcases your products with style and sophistication. X stand with retainer of rotation in set. Bust 24.02 in / 61 cm. Waist 18.5 in / 47 cm. Hips 25.2 in / 64 cm. Contact me if you need size/colour or accessories which not available for order. This item is made of polyurethane and cotton.