RARE 1930s Mannequin, Art Deco Woodikin Head and Torso, Store Display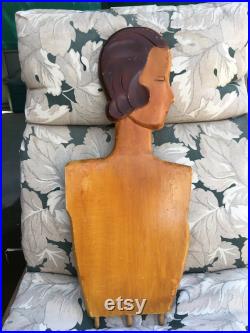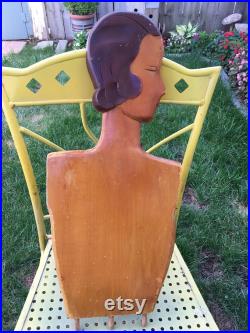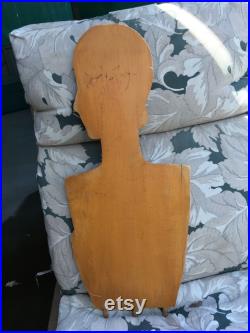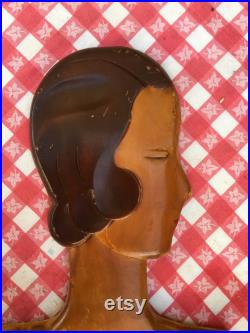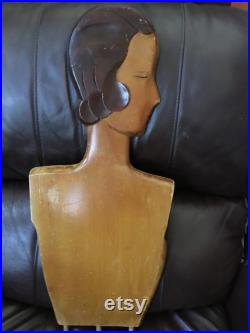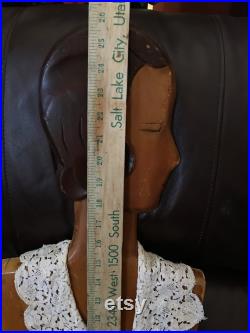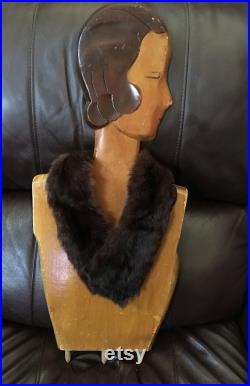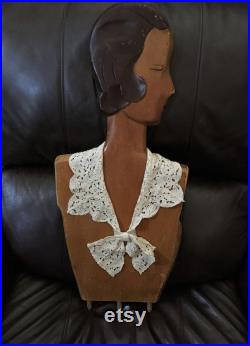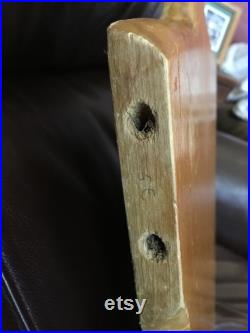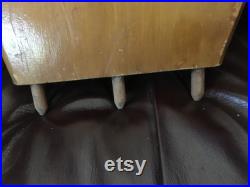 Rare and awesome antique mannequin or woodiken made in the 20s-30s. She is somewhat dimensional with hair, eyes and cheeks softly defined with carving.
Her hair is dark brown and ruby lips are hand painted. She is 25 inches tall and 11 inches wide at the shoulder and about 3/4 inch thick. Somewhere along her busy life, she lost her arms and legs.
She was held together with pegs. Pegs remain on bottom of waist and holes for pegs and arms are on the sides of her shoulder area. She is in good condition to have been a working mannequin. She has paint chips and some scratches, please zoom in for a good look.
There is a crack in her shoulder area on her right side. Flat mannequins were used to display clothing, hats, scarves, shirts etc in shops way back in the 20s and 30s. I think she would stand alone as an eye catching decorator statement attach hanger on back and voila, hang her on the wall, use her to store or display jewelry or scarves. There is always the possibility of someone with the right skill to restore her and use her in a lovely little boutique to display vintage clothing. This item is made of wood and paint.