RARE 1948 Unique Mannequin Torso Female W Patina Hand Made Plaster similar to Paper Mache Vintage Made in U.S.A.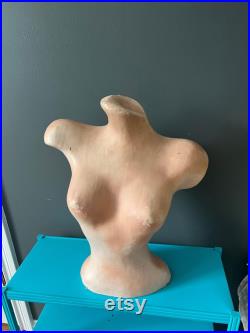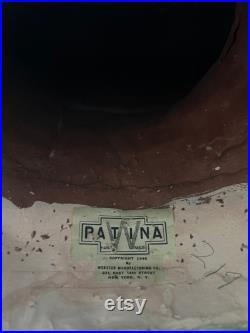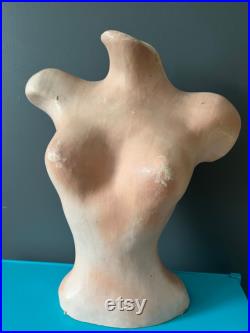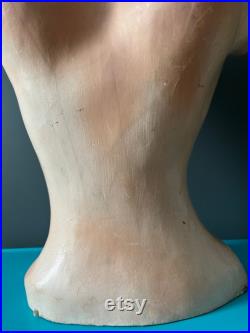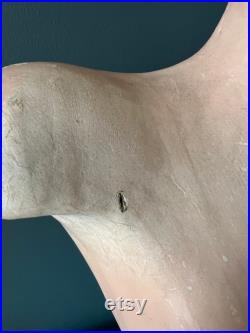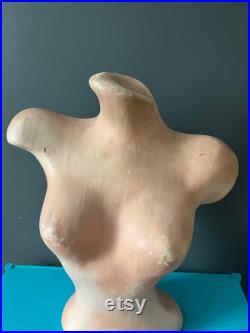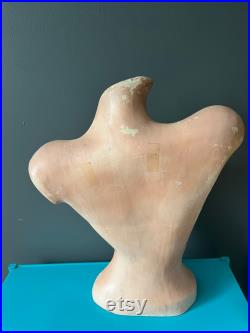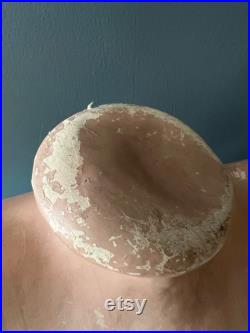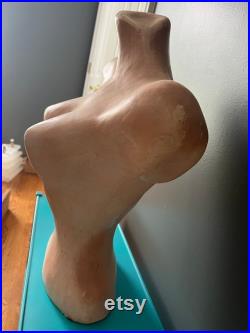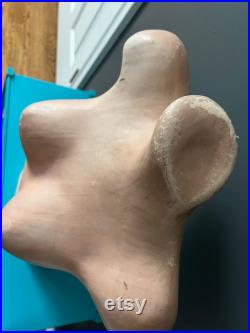 1948 unique mannequin torso female "w patina hand made" plaster similar to paper mache vintage made in u. Labeled: w patina hand made copyright 1948 webster manufacturing co. New york made in u. Great condition for its age.
Has 2 tape marks on back. Various shading highlights torso parts, though may also be signs of age. Notice: thank you for shopping with us. Please be sure you are wanting a vintage or antique item.
There is no way to list every mark of character that comes with being an antique or vintage item. If you have any questions at all, you need to ask us before ordering the item. Note: if for any reason, we choose to alter our stated policies on an order, we reserve the right to retain a % age for our invested costs. Our experiences require us to post and repeat this information.
Please read it carefully, and we thank you in advance for your understanding that we at thriftythinkers are not a retail shop. Each of our items is from our personal collection of vintage and antique items; we or a family member has used the item. In addition, the item may have been used by others before we came to own it.
We describe each item as accurately as we possibly can. It is your responsibility to read the entire description and study all its accompanying photos to be certain you are ordering the item we offer.
We value our every customer and we do our level best to be certain each item matches its listing. Fyi note: we have a rare 50s wooden dollhouse and lots of dollhouse furniture & furnishings items which we are now adding in our listings. Follow us for our every new listing.
Note: please know that our listed measurements are approximate amounts, so please be sure our approximated figures fit with your needs and expectations. Please also know that we offer our items in good faith because we very much appreciate you. We thank you for shopping with us and for placing your trust in us.
Stay well, safe, & healthy. We hope to see you soon and often.