Rarity Antique table bust corset bust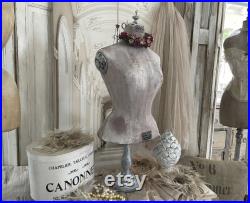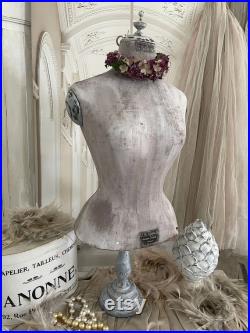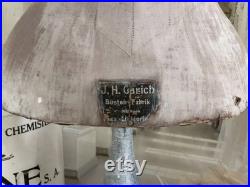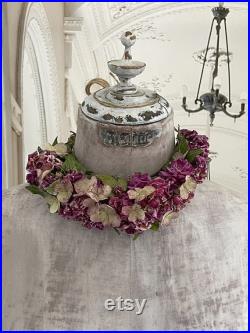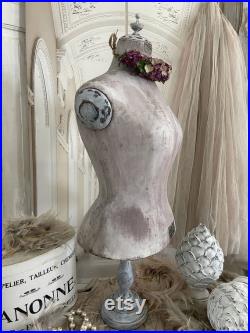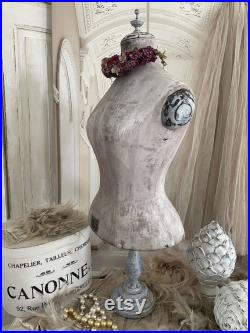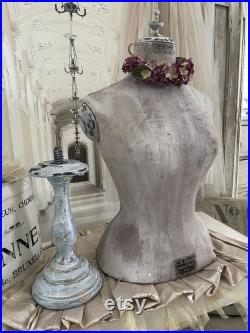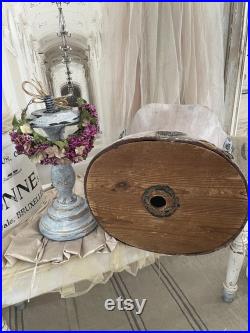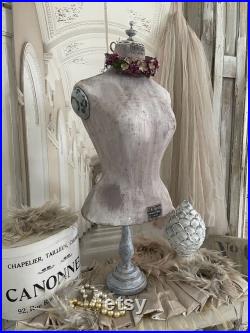 This antique table bust/corset bust is a very magical and rare original. It has a wasp waist and its old linen cover has a beautiful whitewashed patina with charming, discreet signs of the times (see pictures). The color is reminiscent of old rosewood. It also has its original lettering. The two cuffs and the neck end (not removable) are made of wood and original.
The torso of the ancient lady is placed on the original stand. The delicate lady wears a beautiful, handmade half wreath of dried florets. Their appearance is very elegant and gentle. It is in very good vintage condition. A really great eye-catcher with many stories, nostalgia with charm and soul from bygone times.
An old dream part and a "must have" for every shabby home. Of course, the ancient lady also has her charming age-appropriate traces of use. But it is precisely these traces that make up a real shabby part and tell us their stories, from lived past decades.
Height torso with neck closure approx.