Realistic 7 Year Old Child Girl Fiberglass Mannequin with Face and Molded Hair 509F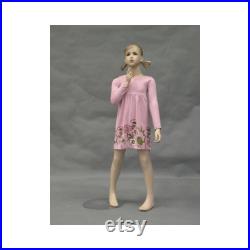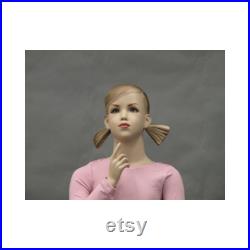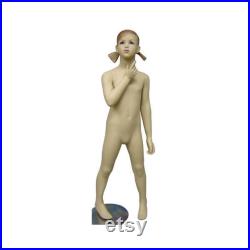 Girls 7 year old realistic kids mannequin with facial features and molded hair. Molded hair with realistic face. Great for displaying children's clothing, shoes, and accessories. 7 years old young toddler fiberglass mannequin display with foot and calf support.
This item is made of fiberglass.