Realistic Female Adult Smiling Mannequin Head with Bust Shoulders Wig, Jewelry, Hat, Accessory and Product Displays and More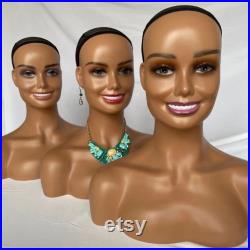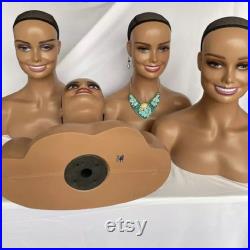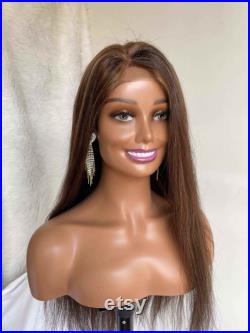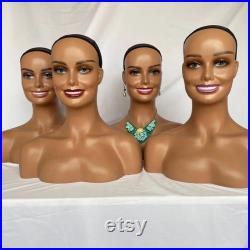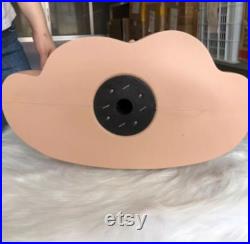 This mannequin head with shoulder and bust is perfect to display your hair wigs, hats, scarfs, headphones, earrings, necklaces and other jewelry. The mannequin head with shoulders consists of the face line, shoulders and chest. You also can fasten it to a stand or sits nicely on tabletops, counter-tops, and shelves. This realistic female mannequin head is made of high quality pvc, it is sturdy for long-time use, it will not break during falls.
The mannequin head has a realistic beautiful look, with eyelashes, lipstick and make up. Please note: wigs and accessories are not included. All pictures are taken from the real samples, since the environment, computer monitor's color difference, it might be a slight color difference.
We are appreciated your understanding. This item is made of pvc.