Realistic Small Size Military Male Japanese Asian Mannequin MDJ-01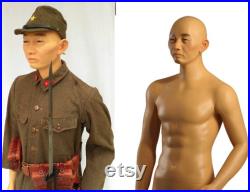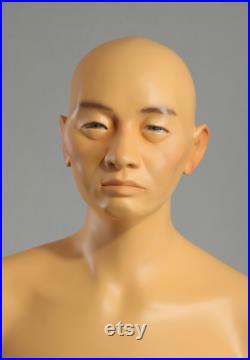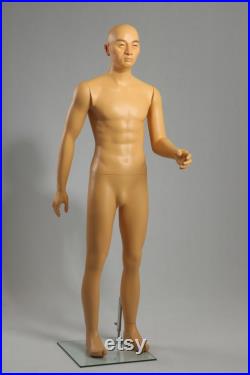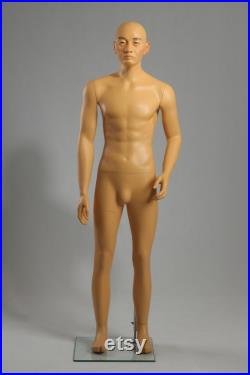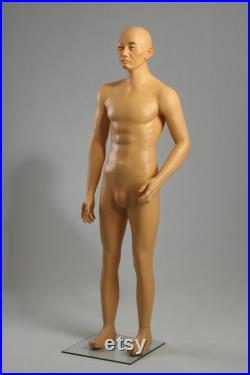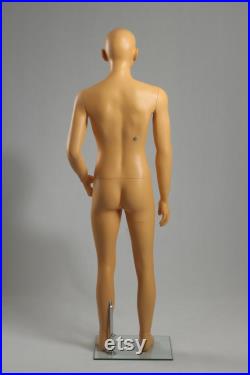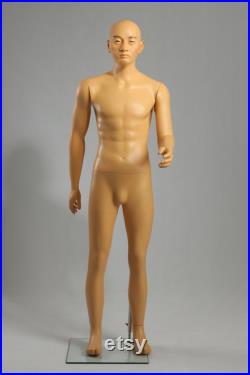 Extra small sizes: standing japanese mannequin model mdj01. Size 5 6' / 66 inches / 1 m 67. Developed and patented by yanks mannequins, the japanese mdj01 model has been specially developed to fit vintage uniforms and costumes, particularly regarding the height, the shoulder width, and the waist, thigh and calves circumferences. Thermoformable plastic hands (finger moderately bendable by immersion in hot water).
Articulated shoulders allowing the arm to slightly swing. Two part feet that disassemble and allow to easily put on shoes. Brushed metal base that includes two fastening systems (under the foot or on the back of the calf). Note that in most cases this mdj01 mannequin will stand on its own without the base. Available optional dorsal rod available for secure additional support. 1 : head girth : 21 in.
2 : shoulders width : 15 in. 3 : chest measurement : 31 in. 4 : waist measurement : 29 in. 5 : inseam measurement : 29.5 in. / 5 6' / 1m67.
8 : shoes/boots size: as small as us 7 (or europe size 40). 9 : small neck size : 14.5 in.