Ribboned Mannequin White leg support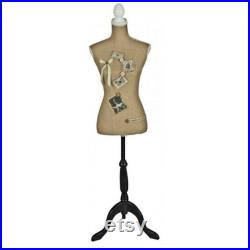 A beautiful mannequin with a ribboned design. This mannequin is sure to delight and brighten up any room in your home.
Dimensions:h:170 x w:43 x d:43 cm. Please note:leg support is all white wood and not dark. This item is made of wood and fabric.