Romantic antique tailor's doll torso table bust bust, with Victorian tulle collar in shabby chic, vintage, country style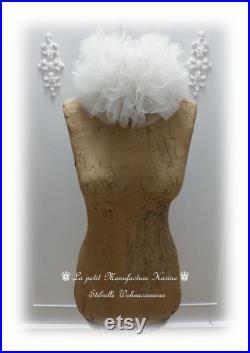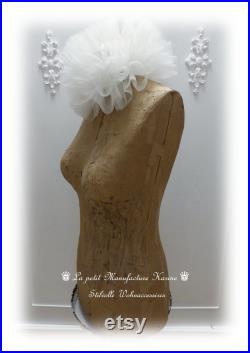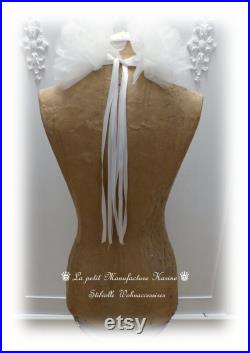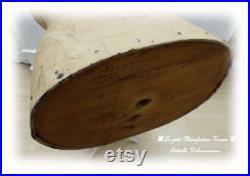 Note: no vat statement in the invoice (19 ustg). Romantic decoration antique table bust, bust, tailor's dummy papier-mache (wooden floor see photo 5) with.
Beautiful tulle collar in cream with satin ribbons. The age stains / dirt stains / wear are intentional and accordingly assigned to the age. It's something for brocate/vintage lovers. Harmonious atmosphere through the fairytale design. This decorative tailor's doll in shabby chic style, is not only practical but also a beautiful eye-catcher in the living area. Tailor's dummy, bust, table bust, torso. Tulle collar cream with satin ribbons.