Royal Blue Adjustable Dress Form Personalize Option Monogram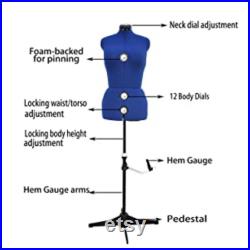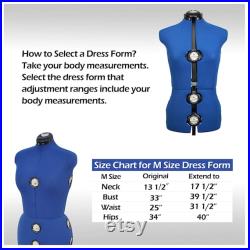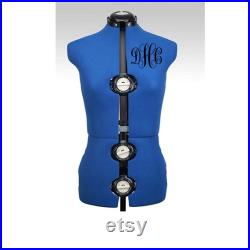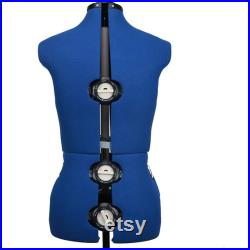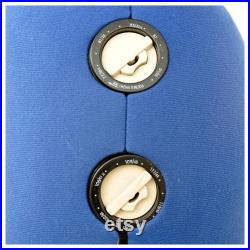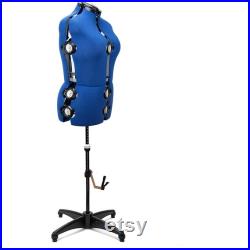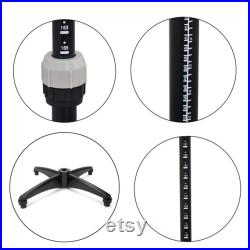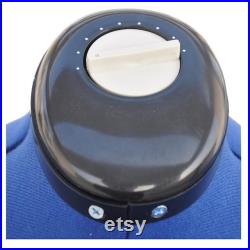 Royal blue adjustable dress form - personalize option monogram. Perfect gift for your mother, wife, yourself, or that person who is an upcoming designer monogram adds a timeless, elegant touch to the gift. Ideal for those who like to sew, this medium adjustable dress form has several adjustment stations, so you can fine-tune the form to fit your shape. Beautiful royal blue color 13-dial fabric-backed medium adjustable dress form. Fully adjustable dress form for use in sewing projects or as a display piece. 13 key adjustments (bust, waist, hips, neck/back) provide a perfect fit. Allows you to personalize the form to match your body measurements.
Foam vacked nylon cover for easy pinning and marking. Measurements: bust 33" - 39 1/2", waist 25" - 31 1/2", hips 34" - 40". Adjustable neck: height adjustment lets you customize the dress form to your height in a snap. Keep the plastic bag provided to cover the dress form and help eliminate dust.
For form-fitting dresses, always leave a vertical seam partly open, finish sewing the seam after having removed the dress form the form. To close the dress form, use the following sequence: waist height adjustment, neck dial, bust dials, waist dials, and hip dials. (the last name is usually the middle letter in a 3 letter monogram).
Make sure to indicate which letter is the last name initial.