SALE antique mannequin girl clothes doll French tailor doll, life size doll decoration with clothes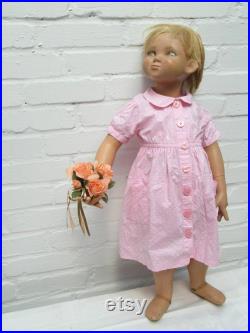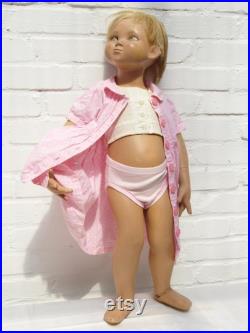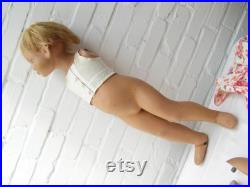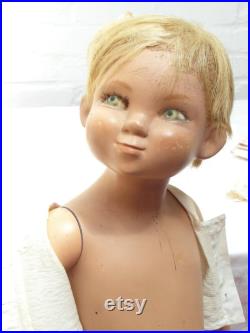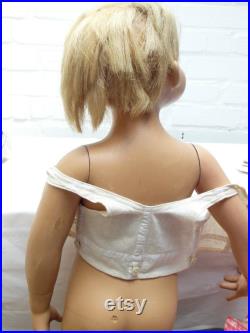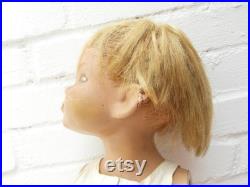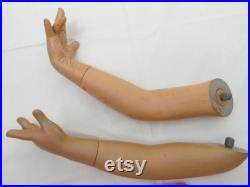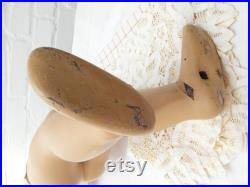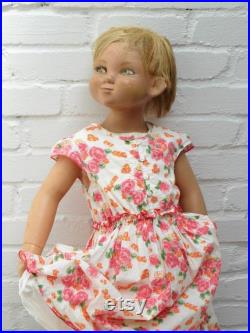 + - + - portofrei in germany - + - +. Rare specimen of an antique life-size children's mannequin. She has a hand-painted face with a sweet, mischievous smile. Around the hand-painted large green eyes are still remnants of dark eyelashes.
The blond artificial hair was glued on and could be cleaned and re-frozen. The arms are removable and are hung on the metal discs until they snap into place. The hands are rotatable, the fingers spread. There is tape on the ankles, under one foot there is probably a hole for a stand.
There are age-related signs of use as well as craquelé (especially on one hand) and adhesive residues here and there. One ear is badly damaged on the back and the wig has gaps (see photos). The doll comes with its antique patina and an old body and underwear (see photos) as well as a pretty cotton dress of choice. Height 87 cm - 34 2/8.
Width on the feet 27.5 cm - 10 7/8. Abdominal circumference 50 cm - 19 6/8. Arm length 1 35 cm - 13 6/8.
Arm length 2 38.5 cm - 15 1/8. In accordance with section 19 ustg, vat is not shown in the invoice. The style is landhausstil and tribal.