Sewing Dress form Soft Flexible Fully Pinnable Professional Female Mannequin with Adjustable Stand Mannequin torso Monica Light Beige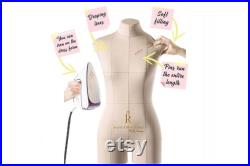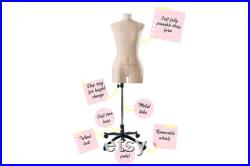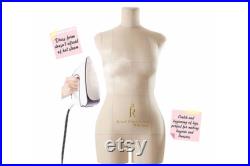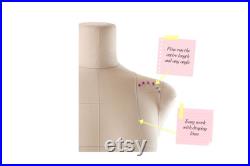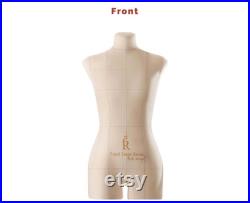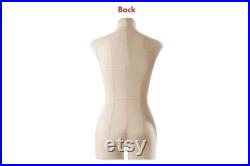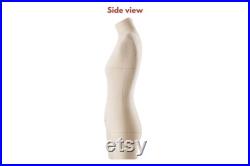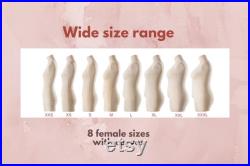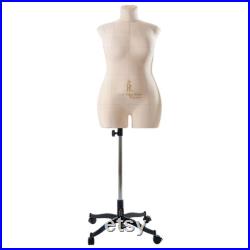 Monica light - fully pinnable dress form with draping lines. Made of elastic polymer material, therefore is fully pinnable. Pins run the entire length. Ideal for draping method: the dress form material strongly holds pins. Resistant to iron and garment steamer. You can iron and steam your clothes directly on the dress form which is impossible on traditional mannequins made of plastic or papier-mache. Compressible: the basis of the torso is made of a material that used in the automobile seats. Therefore, the mannequin is able to be squeezed for convenient work with inextensible fabrics. Unique handmade cotton cover with basic draping lines for pattern making. The cotton cover is water-repellent and easy to clean with a soft wet sponge. The cover put on in manufacture conditions and not removable from the torso. Wide size range: from xxs to xxxl (34 48 eu; 2 16 us). Dress forms with a realistic body shape which helps with client fitting. Including the beginning of legs for fitting and modeling trousers. Modern figures designed according to the latest anthropological research of the population. What is in the set. Steady metal base with removable wheels and adjustable height.
Retainer of rotation for fixation of the mannequin during the work. Cover for storage and protect your dress form from the dust. Magnet-stencil with a female body shape for sketches creation. You can add to this mannequin.
A set of soft arms. A head on a magnet. Padding fitting system for increasing measurements of the mannequin.
Please see detail tables of sizes at the attached picture. Colors may differ slightly from actual colors depending on screen settings. This item is made of high density polyurethane foam and metal, cotton, beige cotton.