Sewing Lingerie and Corsets Dress Form Female dress form Body Torso Penelope Comfort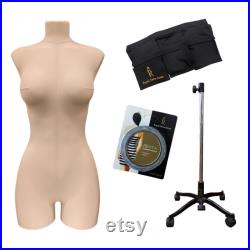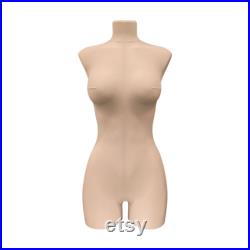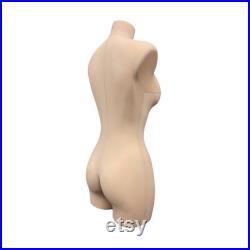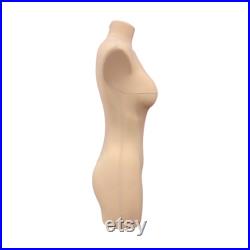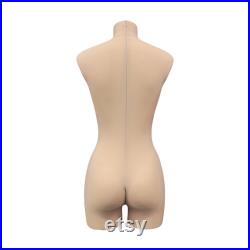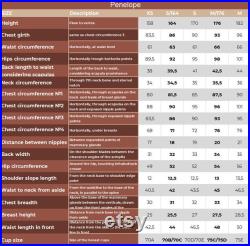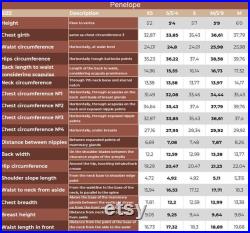 Here is everything you need to create lingerie and corsets. The marking tape will be useful for you in order to outline the contours of the future product and apply all the necessary lines to the dress form. It is contrasting and will be clearly visible on dress forms of any color. The tape is easily glued to the dress form and is just as easy to remove without leaving any marks. The set also includes a tailor's apron, in which it is convenient to hold all the necessary tools while working. What is in the set.
Made of elastic polymer material, therefore is fully pinnable. Resistant to iron and garment steamer. You can iron and steam your clothes directly on the dress form which is impossible on traditional dress forms made of plastic or papier-mâché. Compressible: 3 times softer than a usual dress form.
The waist can be pulled down to 15 cm. You can take the cover off for washing. Maximum level of anatomy-clavicles, scapulas, submammary fold are presented. Possibility to reduce a dress form parameters. Optimum space between leg for easy designing of knickers.
What is in the set. Dress form model penelope (torso).
Steady metal base with adjustable height. Retainer of rotation for fixation of the dress form during the work.
Magnet-stencil with a female body shape for sketches creation. Padding fitting system for increasing measurements of the dress form. Dress form penelope is also available in black color. Please see detail tables of sizes at the attached picture, note possible 1,5 % sizing deviation. Colors may differ slightly from actual colors depending on screen settings.
By the time passes, you might notice that the polyurethane foam surface(torso of dress form)became slightly yellowish. That's normal process of aging during interaction of the material basis with air.