Showcase model by Pierre Imans, 1930s, Paris, on black pedestal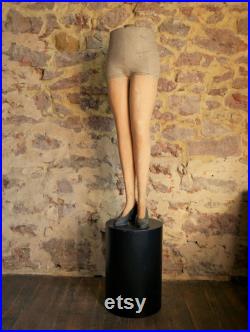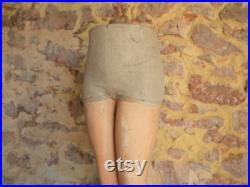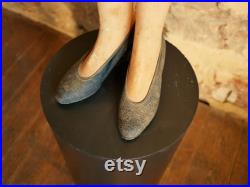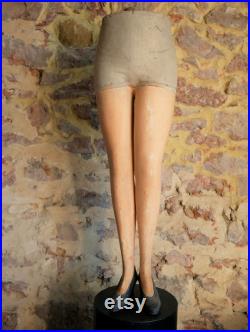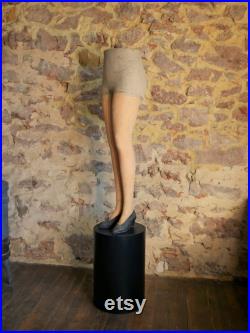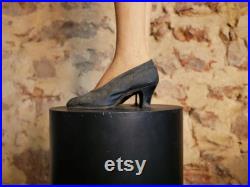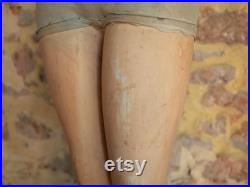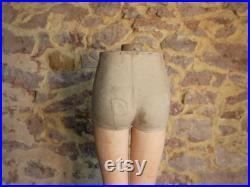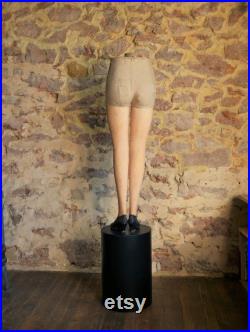 Pierre imans was a sculptor, modeller, designer of showcase models who gradually became full-fledged art models for their quality and elegance. Pierre imans has created models for department stores but also for exhibitions. The mannequin we propose here is a real work of art, steeped in history. The upper part has been removed leaving only the lower part of the body highlighted on a black base. An unusual and poetic object of decoration, of great beauty, this model will be perfect in a world both vintage and modern, in a shop window or in decoration in a living room.
A rare piece that can be considered a true work of contemporary art. Wooden body, linen panties, black leather shoes, wooden base.
In its juice, the patina is beautiful, some marks of time that offer this model an undeniable and authentic charm. Height 172cm (without base 120cm) x width 34cm x depth 26cm. Base: height 52cm x diameter 35cm.