Size 12 Female Professional Tailors Dress Form with Collapsible Shoulder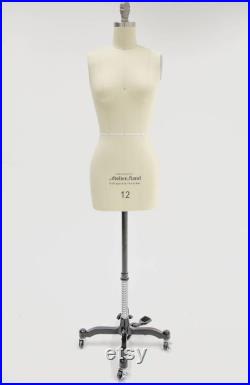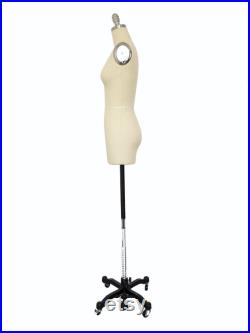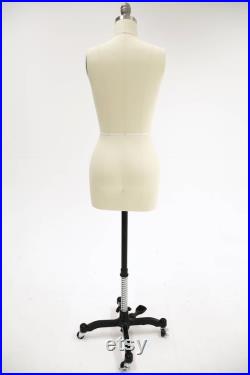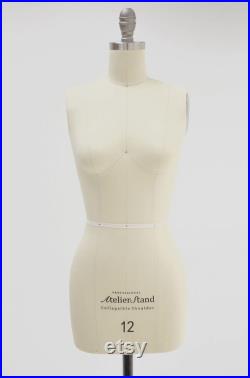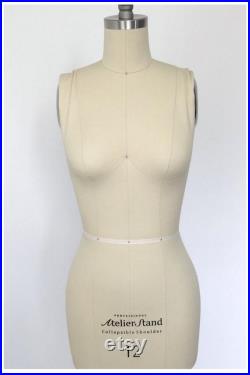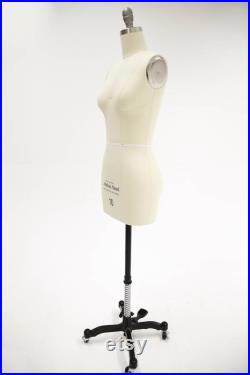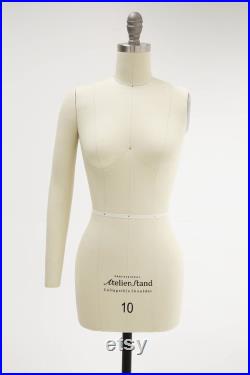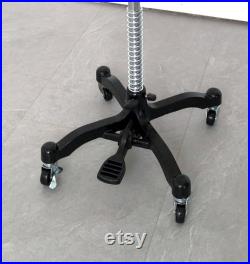 Professional tailors female dress form with collapsible shoulder (uk size 12). (typically between 750-850 rrp for same spec tailors form). Cover fabric: cotton canvas (hand-finished). Base: heavy duty cast iron with foot pedal for adjustable stand.
Accessory: included for free - 1 fibreglass arm. Size (unit: inch) size 12. Very competitively priced professional tailor's mannequin for fittings, toiling, draping, and working. Collapsible shoulder body- makes a huge difference when taking off fitted garments or prototypes. Pinnable as you would expect from any traditional well-known tailors dress form.
Ideal for fashion designers, pattern-makers, creative drapers, and fashion design students. The quality is excellent, hand finished, comes with a robust heavy duty base with 4 locking wheels and adjustable stand. This item is made of cotton and fibreglass, metal.