Stamp Mannequin Torso BEST SELLER Mannequin Stamp Decoupaged Torso Female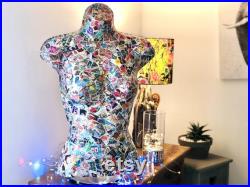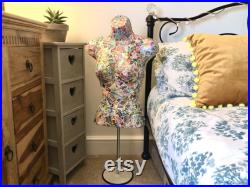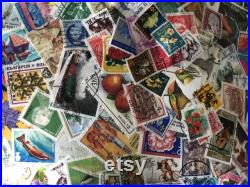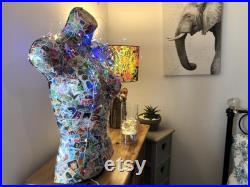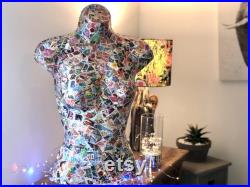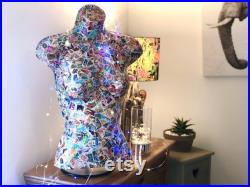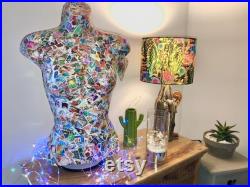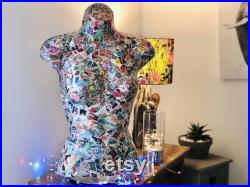 If you've always dreamt of owning a mannequin, but don't have the room, this is the perfect mannequin for you. A small half sized mannequin with a flat base and an extendable metal stand.
The mannequin can be taken off the stand easily with 1 screw. Extend the stand to its maximum, and the mannequin becomes the perfect height for displaying on the floor. Shorten the stand to a desired length and display on most flat top furniture, such as a desk, table, cupboard, bookcase etc. Copper rainbow lights in the photos not included.
This item is made of mannequin and metal stand.