Super RARE 1920's Art Deco Display Mannequin Bust, Heavy Base, Human Hair, Air Brushed, Lamoureux Pierre Imans Paris Vintage Antique, 30's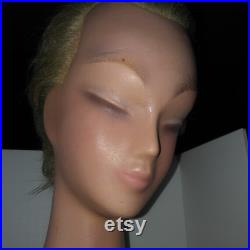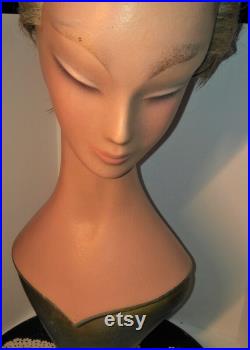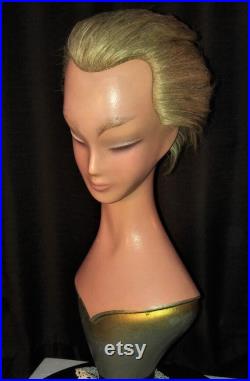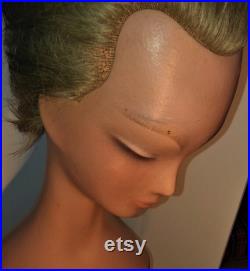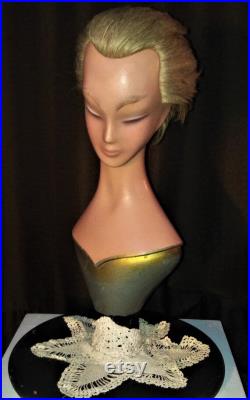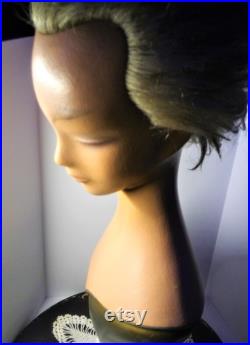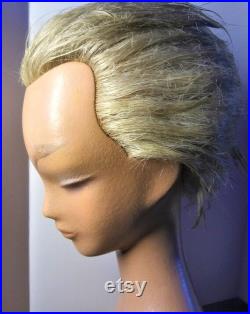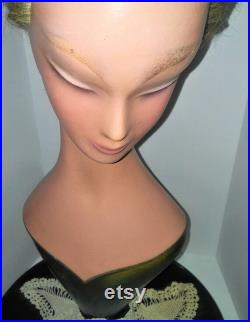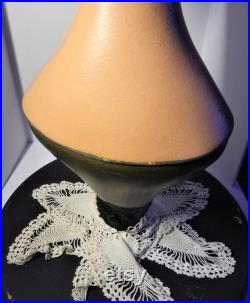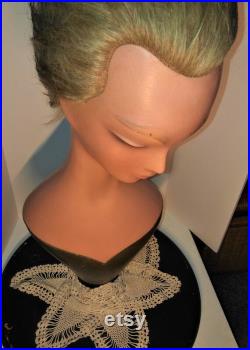 This vintage display mannequin is either 1920's or 1930's very deco mannequin head bust shop display. Hat display very cool deco design with airbrushed paint finish. Delicate features with real human hair. Heavy wood base looks to be added later. Bust and stem are some kind of plaster as it is very heavy.
I didn't think the hair style was original until i saw another mannequin with the same style so this is original to the bust. I have only seen one other bust in this style anywhere on the internet. This piece is incredibly rare.
Measures 8" across the shoulders, base to top of her head is 21.5", 8.5 from chin to top of head.