Tailor Doll Mannequin Napoleon, France, Antique, Vintage, Wasp Waist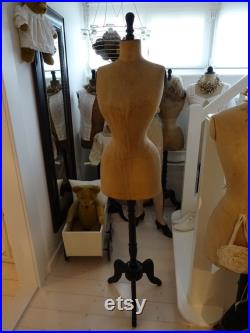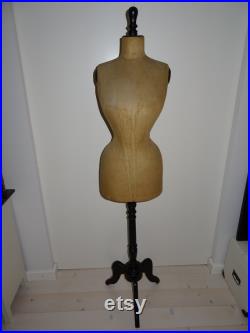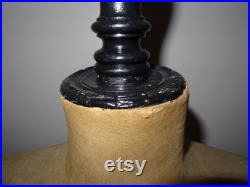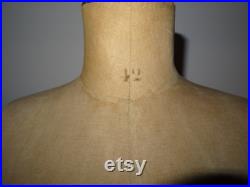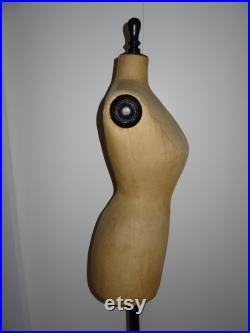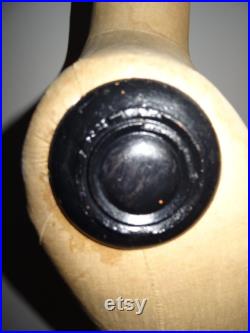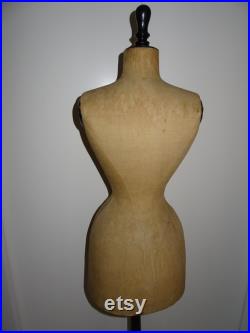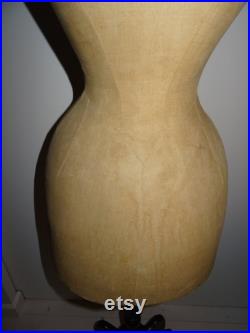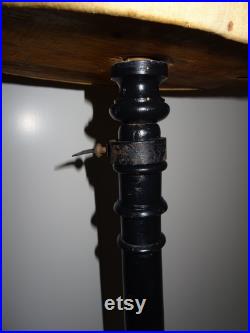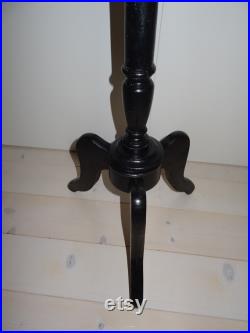 Very nice narrow silhouette of a women's tailor doll - probably around 1900. The fabric has water stains, but is otherwise in a wonderful condition. The wood on the neckline and on an arm cut-out probably had a worm infestation.
Was repaired and whitened again black. The waist circumference measures 57.5 cm. We discovered you as well as the black specimen at an antique fair in the south of france.