True Art Deco Mannequin c. 1930s counter display piece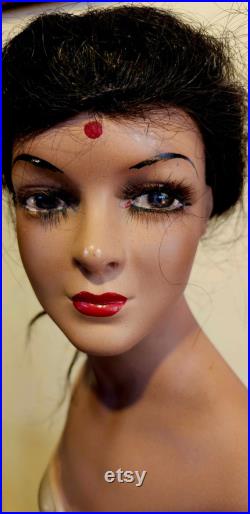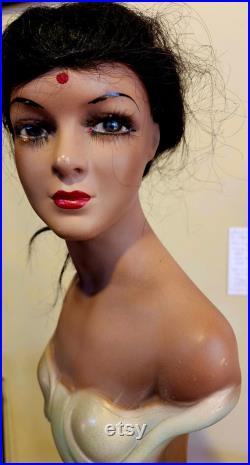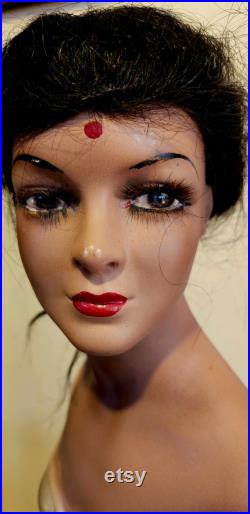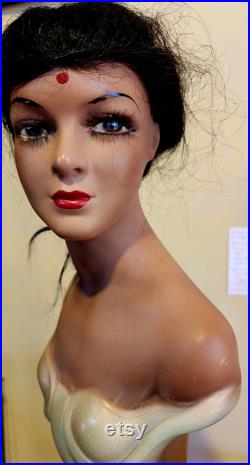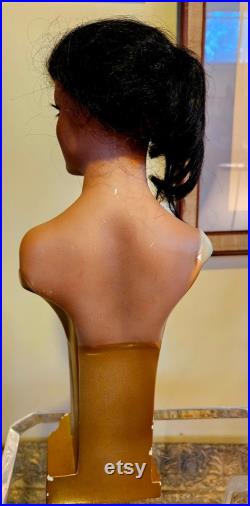 This is a true art deco mannequin created in plaster in the 1930s. This one is truly unique with her beautifully painted face and her dark hair and long eyelashes. Her eyes are smokey and dreamy, her lips are cherry red. She has a beautiful brown complexion and has a red dot on her forehead which is symbolic of hinduism.
Her "body" has a geometric columnar form and is painted a creamy gold color. She is plaster so there are chips and scratches throughout and there but this is an old piece and that is to be expected of all antiques. She is 16 high x 6.
5" wide x 5" deep. This item is made of plaster.