True Vintage 1940's Child Girl Mannequin Cutest Vintage Child Store Mannequin Old Dept. Store Mannequin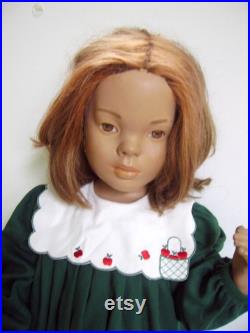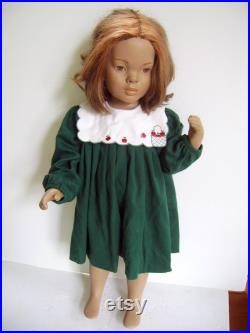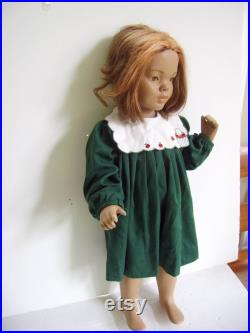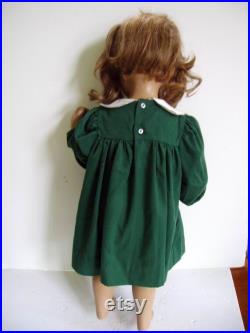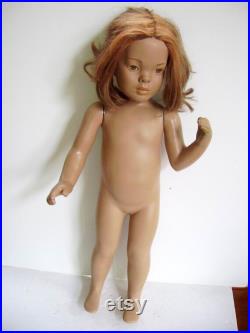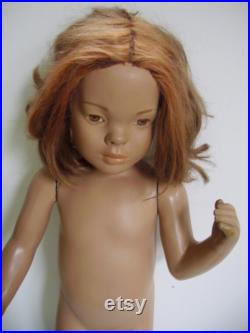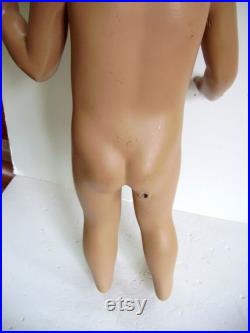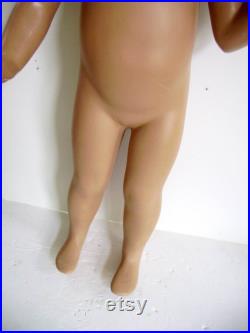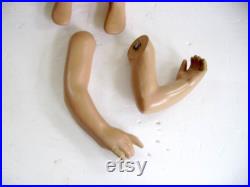 Just look at that face. So cute and sweet and pretty this is a true vintage 1940's little girl child mannequin.
Her wig is attached to her head so does not come off. She is wearing a very cute green dress with white collar with strawberries on it. She has a pre drilled hole at back of leg for a stand but stand was not found with her. She is in extra nice condition with no issues except for a thin hairline on left arm at elbow. This is the old type mannequin material used back in the early days.
Not the new kind of today. So cute for display or if you have a cute vintage childs dress to display.