Unique Mother's Day Gift, Hand Painted Mannequin Display, Vintage Mannequin, Mannequin Tabletop, Centerpiece Hand Crafted Flamingo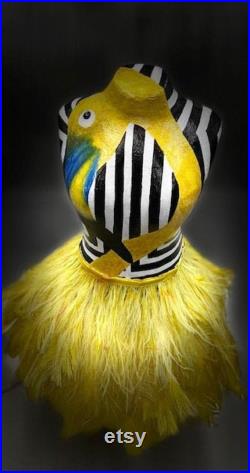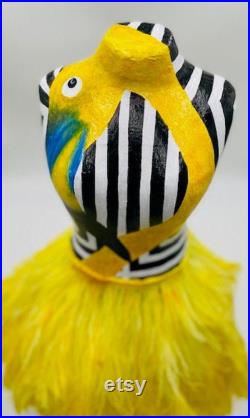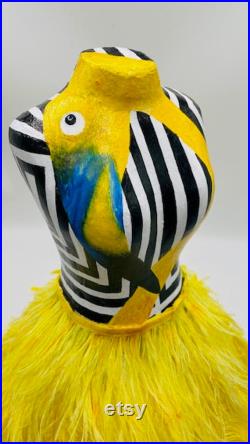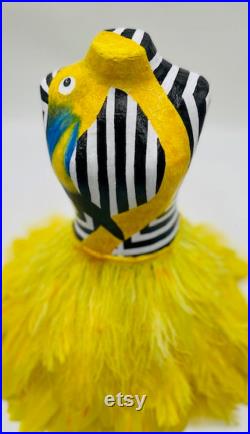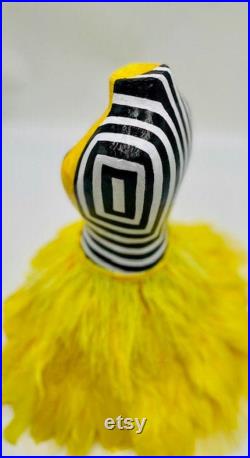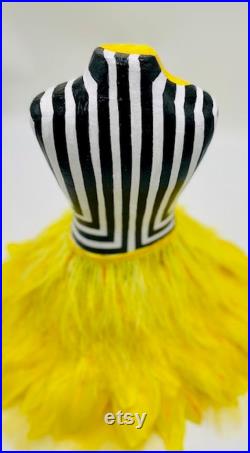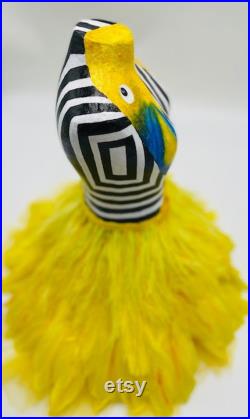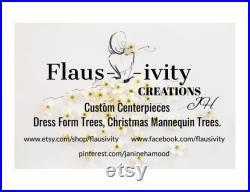 A truly unique one of a kind hand painted hand crafted flamingo dress form. Personalized gift for mom or someone special this striking work of art is a show stopper with vibrant hues of yellow, blacks and mixtures of vibrant yellow feathers. My inspiration came from flamingos and their beauty and questioned myself are they really pink so pleased to transform my imagination into this spectacular unique dress form. This unique centerpiece has so much glamour, hand painted, feathers, black and white pattern.
The spectacular mannequin skirt is trimmed with yellow feathers that have a touch of hand painted colors to blend in with the colors of the flamingo. A wonderful addition to your bedroom walk-in closet, piano, entryway, with endless placement possibilities. Vintage dress form centerpiece measures at 16" wide x 21" height. Custom colors and variations is available, just message me and will be delighted to cater for your requests. All works are varnished for perseverance of color.
Always striving to create original one of a kind creations and to answer your questions. Always available to answer your questions. Handmade dress form centerpieces and mannequins truly make a statement for that special occasion or decorative display for your home décor. If you would like to learn more about me & my journey, please visit my about page. Bring my work into your home or business, from south florida, .
This item is made of dress form torso and feather picks, black and white, yellow.