USAKHV Female Dress Form Mannequin Body Model Stand with Base Beige Store Display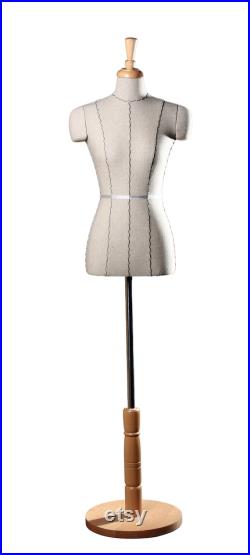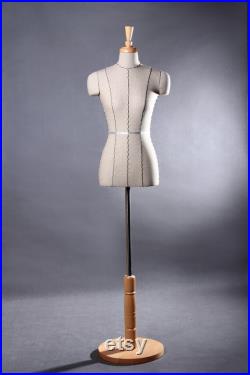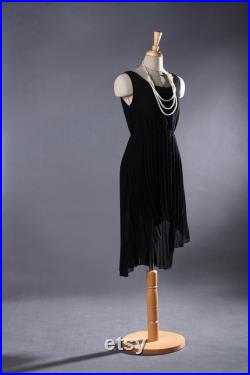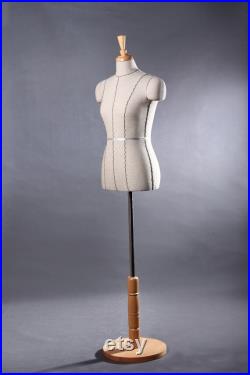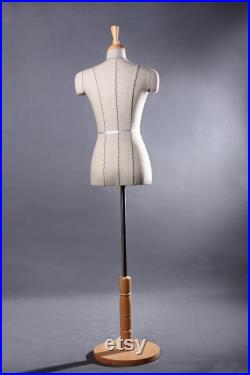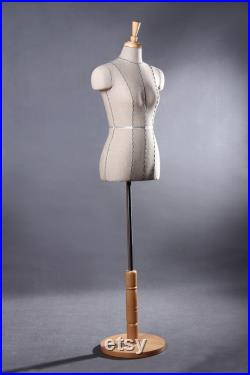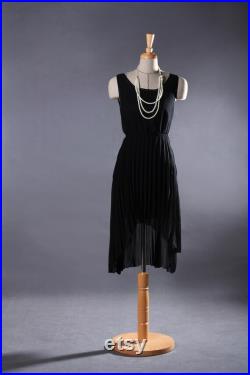 Height: 62cm, shoulder: 41cm, chest: 82cm, waist: 67.5cm, hip: 88cm. You can see that this is a slim female bust dress form. It is covered with cloth and looks very textured. The model complements each other with a wooden neck cover and base.
No hands and no legs design, more convenient to dress, you can show all kinds of dresses, short sleeves, skirts. I believe the clothing effect it shows must be very amazing.