USAKHV Female Women Fiberglass Realistic Mannequin Head Bust Wig Stand for Wigs Store Display Model (JOJO)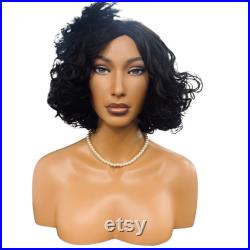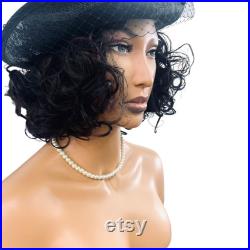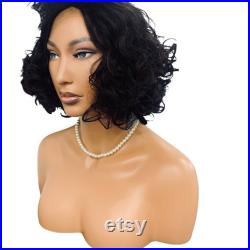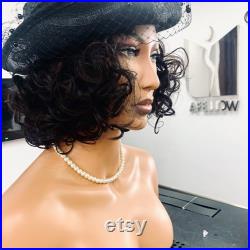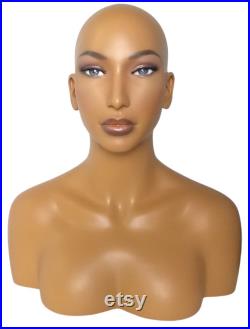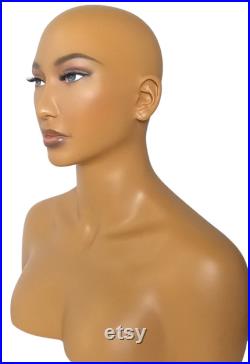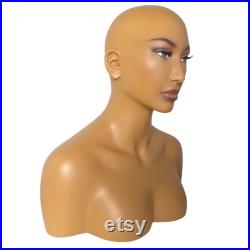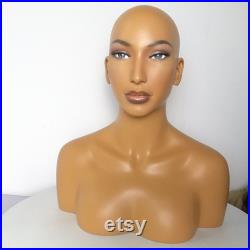 Appr 19 accessories not included. This is our latest design and development of the mannequin head. It is the makeup designed by us after looking for many famous foreign makeup artists. The face has a lifelike makeup, and the design with big breasts.
Head design can be more compliant with wigs, and you can display all kinds of wigs and hats. It has pierced ears, and you can also display all kinds of jewelry, necklaces, earrings, etc. The latest mannequin head, made of fiberglass, with realistic makeup, which can be used to display wigs, hats and all kinds of jewelry.