Valerie, FCE Size S10-H Female Professional Torso Model Mannequin with Collapsible Shoulders and Detachable Arms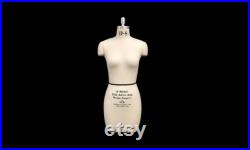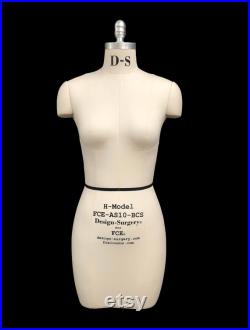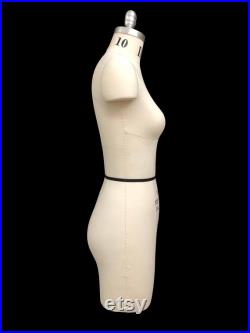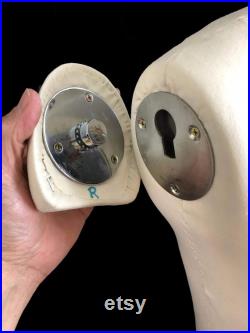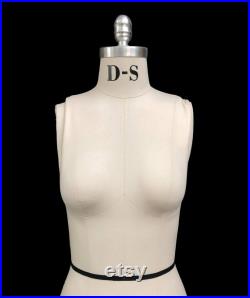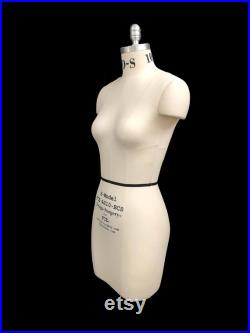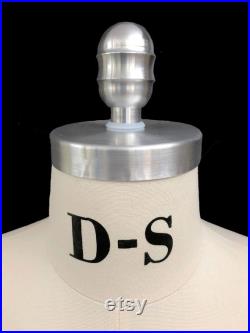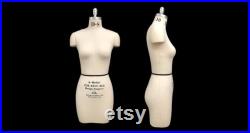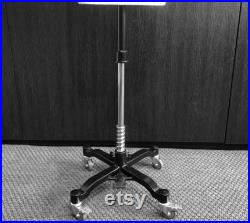 Valerie (fce-as10-bcs-h model) is a size 10 torso model with collapsible shoulders and detachable arms. A single pole in a stable heavy metal base supports her. A foot pedal adjusts the mannequin's height. Ourfcerange has aglass-fibre body shell andouter cotton cover. A foam padding layerbetween the body shell and outer coveringmakes pinning easier.
Valerie has an anatomically correct size 10 young model's body shape. Centre back neck to waist. All models are handmade and can vary in size by + or 6mm.
Fce mannequins and equipment packs are supplied to universities and fashion course students. Design-surgery & fashion course equipment - fce collaborated to produce this fce range of mannequins for universities, students, and designers. All our mannequins are designed in-house and manufactured to our specifications and reflect current western body shapes used by uk universities. Our designer is a pattern-cutting tutor with over 17 years of experience at london's top universities.