Victorian Mannequin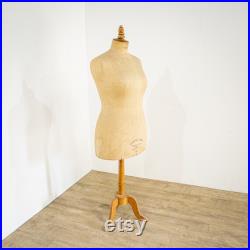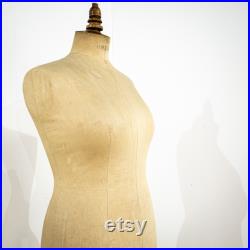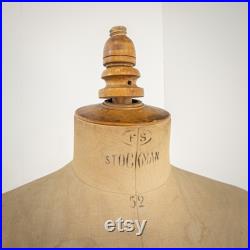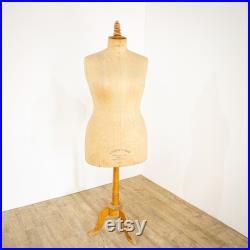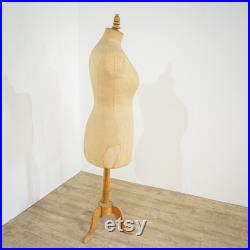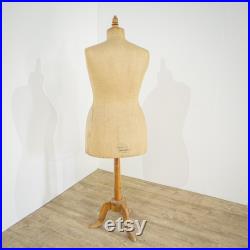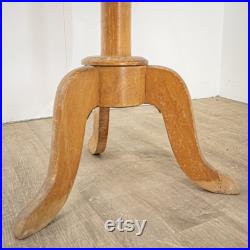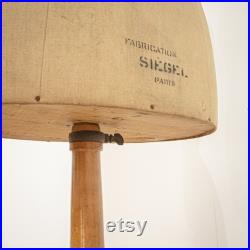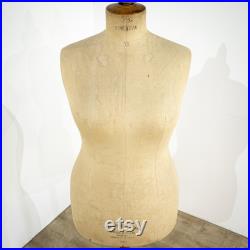 A feminine confection' dressmaker's form or tailor's dummy, cloth covered and on a turned wood tripod base, marked fs at the neck (frédéric stockman), european size 52. Marked at the bottom of the form paris, breveté s. , and dress form shape 390. On the reverse, marked fabrication siegel, paris.
Blonde coloured wooden frame, height is moderately adjustable. The body form is in very good condition with no rips or tears alongside some slight age related staining as shown. Previous woodworm to the base. There is some age related wear to the wooden screw component at the neck. Made in france, originates from the uk.
Dates as late victorian, circa 1900. Newark antiques & interiors, kelham rd, newark ng24 1bx. Opening hours: mon fri 8.30 17.00 sat 10.00 16.00.