Vintage 1930's Lady Mannequin Head Store Display Manniquin Head Display Halloween Gypsy Hat Display Old Dept Store Mannequin Head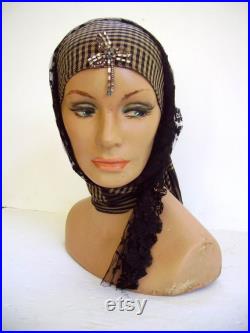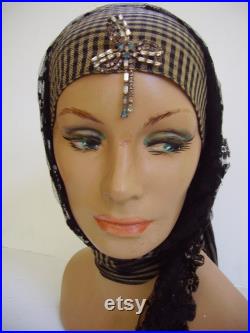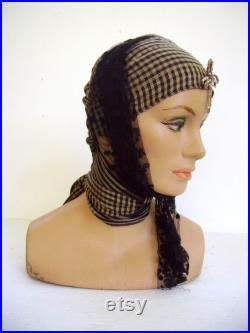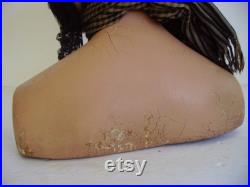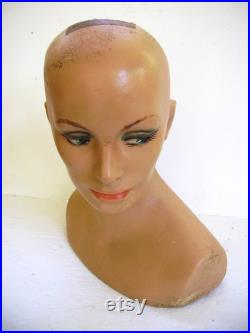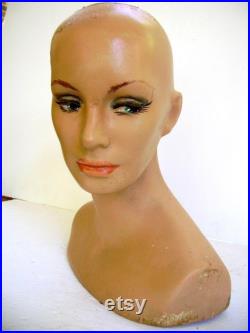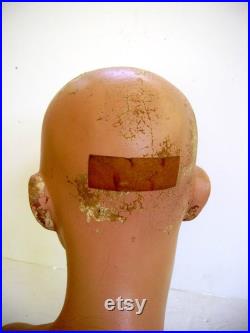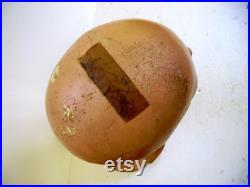 A wonderful vintage 1930's lady mannequin head with her shoulders torso. So much fun i put this scarf around her head with a fabulous rhinestone brooch in center to make her look gypsy like so she would be great for halloween too. Scarf, brooch and lace are all included. Also great hat display and jewelry around her neck display. She has a beautiful hand painted face with side glancing mysterious eyes.
She is the very old type of hardboard material that the early mannequins were always made of. She is not perfect as she has crackling due to age and two pieces of old paper tape on head which probably was where they used a wig on her. I believe you can get that off but i did not try it. I believe you can see everything in my pictures which is a large part of condition so please check them carefully. Size: she is 16 tall.