Vintage 1940's Child Mannequin Buster Brown Shoes Child Mannequin Advertising Display Boy Mannequin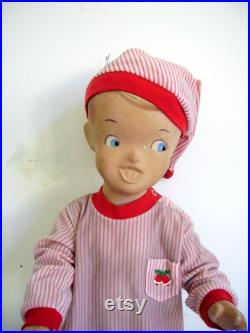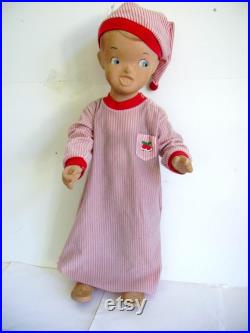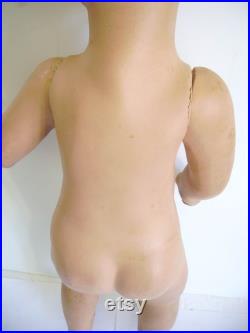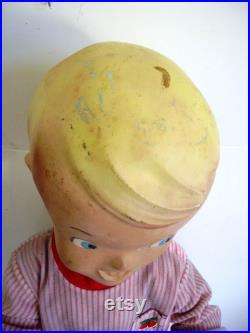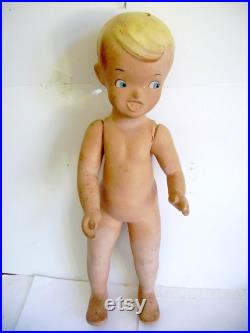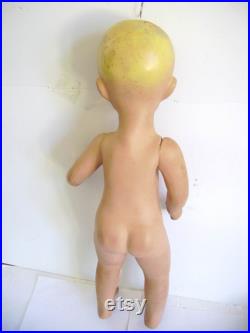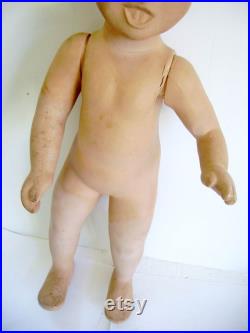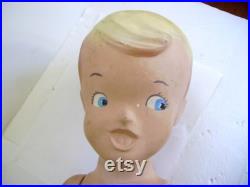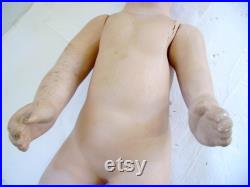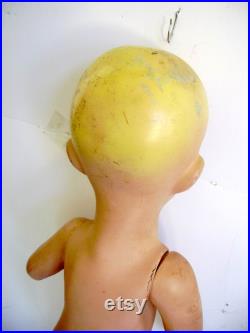 Vintage 1940's buster brown shoes advertising store display mannequin. A really cute boy with his yellow hair. This is the old composition type typical of the early mannequins. Face is really cute with those blue eyes.
He was wearing this night gown and hat when i found him at estate sale. Condition: he does have wear, scuff marks, etc due to aging. He will not stand alone. You can always fix a base for him. Please see all pics for condition.