Vintage 1950's 60's Full Body, Adjustable, High Quality Display Mannequin Approx. 5.7 tall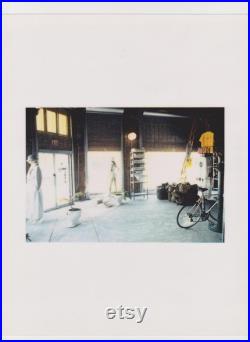 For sale are two high quality mannequins. Vintage 1950's / 60's full body, adjustable, high quality display mannequin - approx. The mannequins' adjustable parts are very configurable, hands, legs, arms. This is one of two mannequins that adorned two different stores over the years. $800 price is for one mannequin. The actual rate will have to be adjusted. The mannequin shown is named greta (as in garbo) because of her aloofness. The other mannequin is belinda, just a touch on the pedestrian side.
For a serious inquiry only, not curiosity requests, we will un-box the mannequins from their storage boxes and take photos. This mannequin is very amenable to different looks, and depending on the wigs and clothing easily goes from sport to fancy. Greta is shown in her casual army/navy fashion look. Greta and belina had make-up makeovers in the mid eighties ($300.00), that was face painting for my miami beach shop. She was often seen in a bathing suit or in a luscious terry cloth beach robe in those days.
A touch up may be required for perfection, but she is presentable as is. Includes bases and support rod. One wig will be included, assuming i can find it. I have an entire store, fixtures lighting, racks hangars, etc for sale. The items will eventually be listed on etsy.
But, if you need anything in particular, feel free to ask. I will see if i can find any other poses on some hard drive and post it.
These are the hard to get, and usually very expensive "real" mannequins that are difficult to find.