Vintage 1960's Mannequin Bust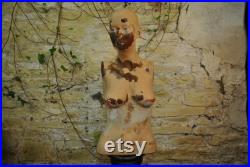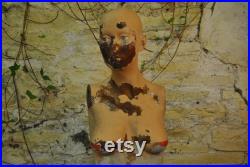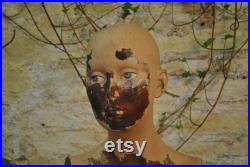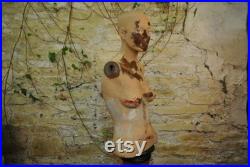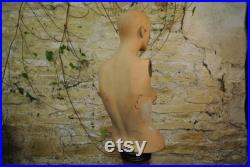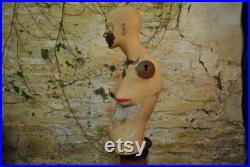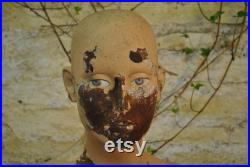 1960's vintage mannequin torso & head. Weathered and distressed appearance is very striking and really commands attention. The models features are eerily lifelike in definition.
This has not been cleaned in any way and the aged look is very versatile and lends itself well to any setting. The collection i have is made up of 11 unique mannequins in total. If you have any queries please don't hesitate in contacting me and i ensure a speedy response. Vintage mannequin; female mannequin torso with head; table top mannequin; mannequin bust; vintage female mannequin; mannequin upper body. This item is made of resin.