Vintage 1970-80's French Wig Mannequin,Wig Display Stand,Vintage French Shop Display,Mannequin Bust,Vintage Boudior Decor,1970's Home Decor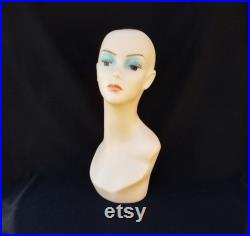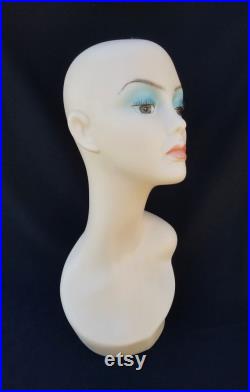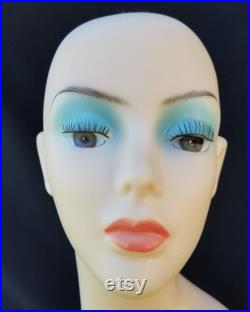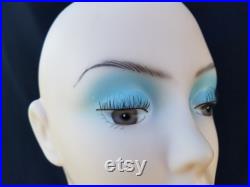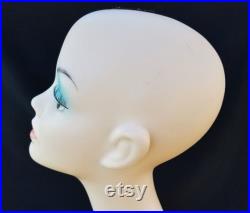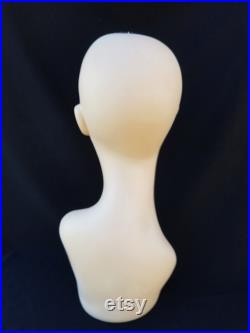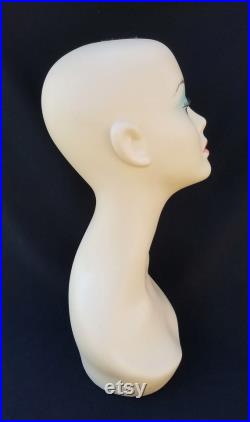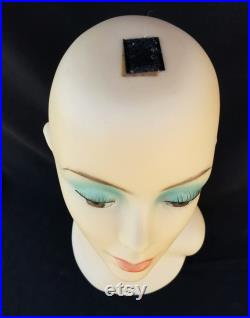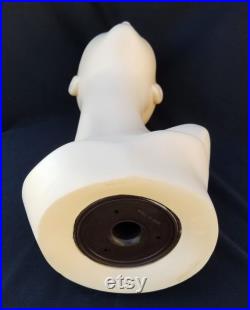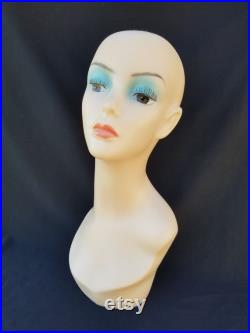 Large vintage plastic wig mannequin dating from around the 1970's-1980's. Great looking mannequin which would look great in any shop display or bedroom. This is a very elegant looking vintage wig or hat mannequin which has been made from a soft ridged flesh coloured plastic. The eyes are a beautiful hazel bown colour with soft blue make up, gently shaped eye brows and real hair eyelashes.
Attached to the top is a zelcro strip so a wig can be held firmly in place. Marked on the base made in china. Measuring 43.5 cm (17") high, 20 cm (8") wide across her shoulders, 18 cm (7 ") wide across the bulbous middle, 14 cm (5.5") wide across the base. Weighing 0.965 kg unwrapped.
In great condition for age, no holes or splits to the plastic a couple of ver light marks to her head which are faint and will not be seen when a wig or hat is place. Please visit my shop for more antique & vintage items. All vintagefrenchwishes items have had a past life so i will mention any imperfections in my description. If you have any further questions please feel free to contact me. This item is made of plastic.