Vintage Antique French Plaster Paper Mache Woman's Mannequin Head Millinery Bust Long Swan Neck Hand Painted Floral Dress Red Hair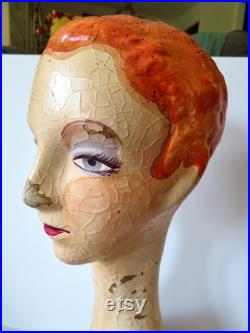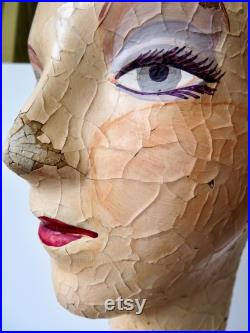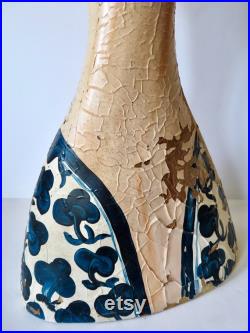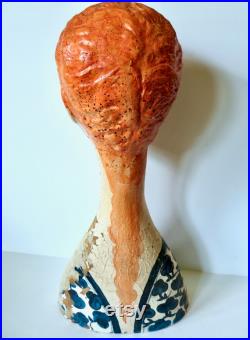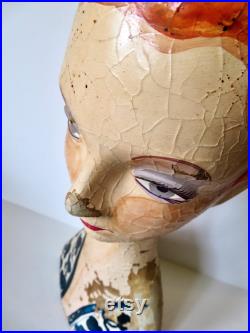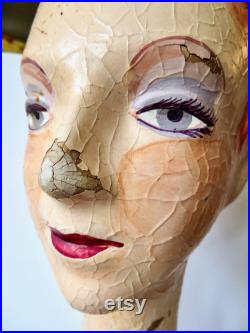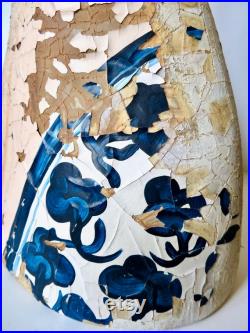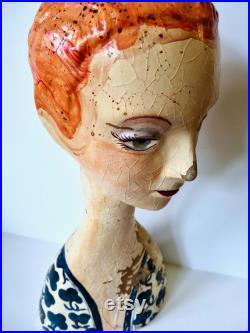 This is an extremely unique hand-painted swan neck plaster or paper mache mannequin display head. This lovely gal is not a reproduction - she's an original, vintage store display mannequin head. She wears a painted blue and white floral dress and has a long painted red braid trailing down her back, gray-green eyes and ruby red lips. She has an extraordinarily long swan-like neck and an incredibly unique appearance for mannequins this age. She's quite tall at 19" with a 9 1/2" width at her shoulders.
I didn't find any marks that would indicate her origin. She is extremely structurally sound with very solid construction. Her paint has an allover crazing or crackling pattern and there is some significant paint loss on one of her shoulders and the tip of her nose. The paint is flaky in these areas. Such an original piece that displays beautifully.
This item is made of plaster and paint.