Vintage Clear Glass Mannequin Head, Display Authentic Full Size Head, Hat Display, Wig Holder Product Display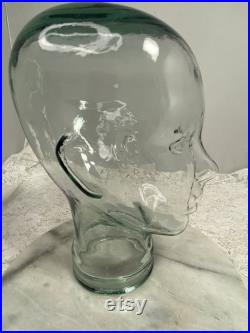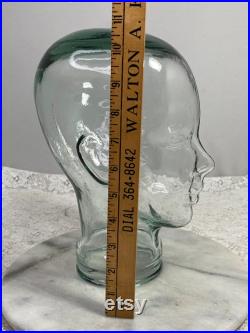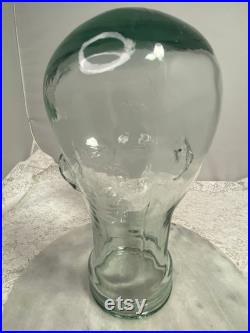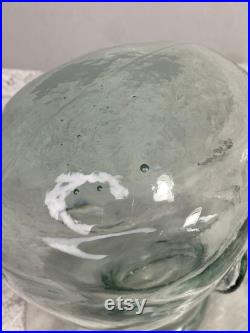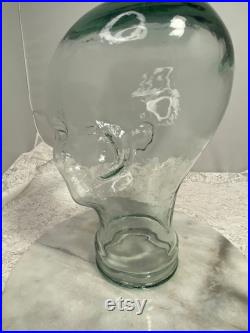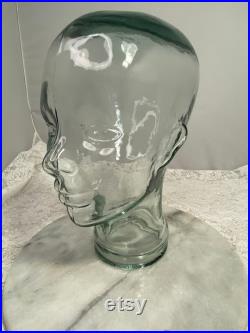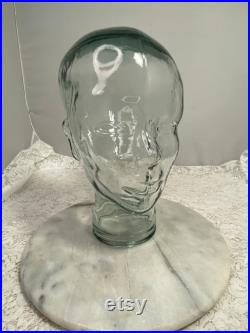 Beautiful life-size glass head in a unique transparent color. Found at an estate sale in eastern iowa. A perfect addition to the interior, photo prop, display or headphone stand.
A beautiful nice addition and decorative piece in every room. This is solid glass and it has a nice weight to it. It has a greenish hue due to the curves of the glass, but the glass itself is clear.
This glass head is structurally sound with no chips or cracks. 11 inches tall, about 8 inches deep, and about 6 1/2 inches wide, weighs 6lbs.