Vintage DRESS FORM Adjustable Metal Base Stand industrial mannequin female full figure lady woman retail Dritz My Double sew store display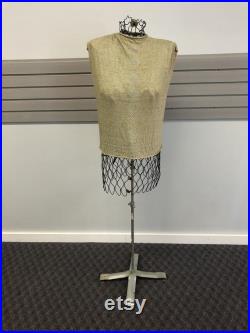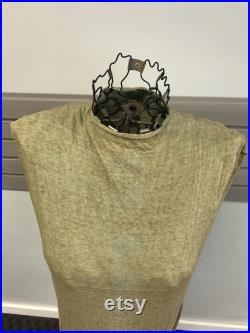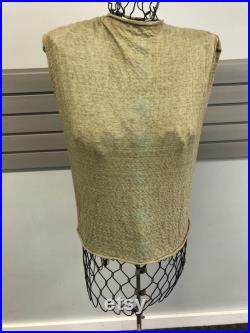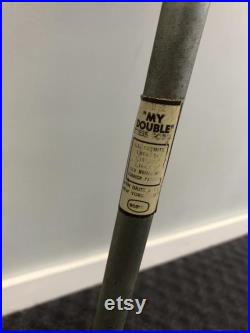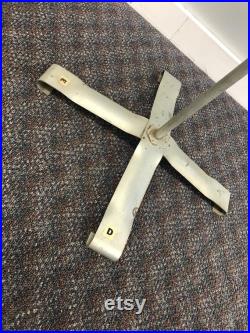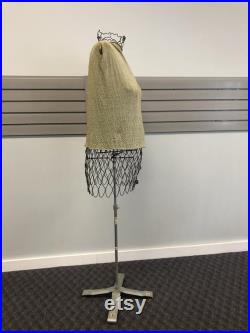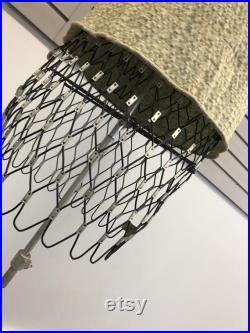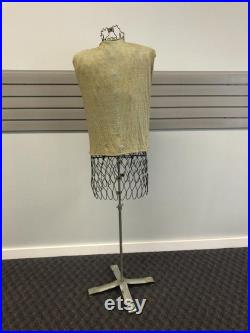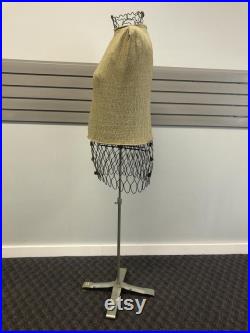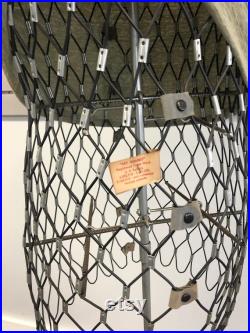 "Dritz - my double" brand by scovill sewing. Circa 1940s / 1950s with original silver painted metal base. Bust adjusts from 39-45 inches, waist from 30" to 37", and hips adjust from 40-47.
Adjustable multi-piece form with 9 different sliding rods inside. Original fabric covering and label. Adjustable height with locking set screw. Height adjusts from 54" to 65" tall.
Saving american history llc scours the east coast to find vintage rarities and antique oddities. Our goal is to find rare items and bring them to a marketplace where they can be appreciated and cherished by people of the present and future. Piece is viewable at our showroom at 213 linden rd, hershey, pa. This item is made of metal.