Vintage early 1900s adjustable dressmaker form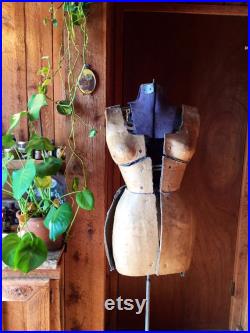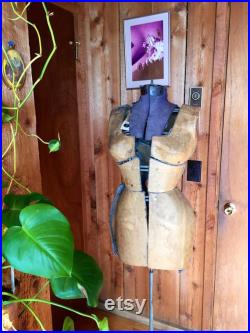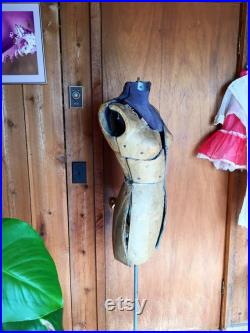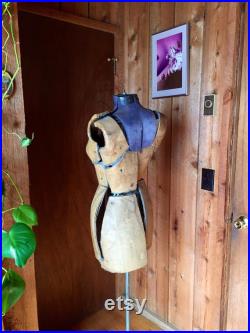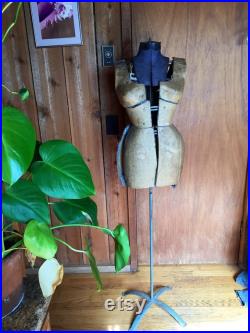 Turn of the century dressmaker form on iron adjustable stand. The form is navy blue cloth with a sort of paper mache plaster over it. The whole form is adjustably with interior wing nuts and a iron. The wing nuts are attached to small metal panels.
Within the frame and can slid back and forward to adjust measurements. Please convo me with questions. I use this form to model my vintage dresses, . But i actually don't have that many dresses in my shop so.
Decided to put her up for sale to someone who. Could get some good use out of this. Piece of home decor, and would be great for display in. An actual brick and mortar shop.
This is probably a size a. Adjustable size 0-8 or so. This item is made of cloth and iron, plaster, paper mache.