Vintage Hand Painted Millinery Plaster Head- Mme De Chelles Made in Phillipines Hats, Wigs French Display Decorative Art Mannequin-Fun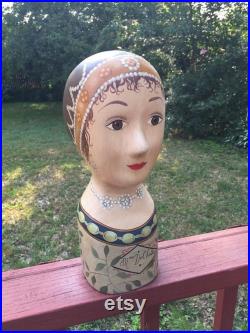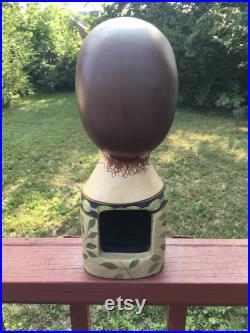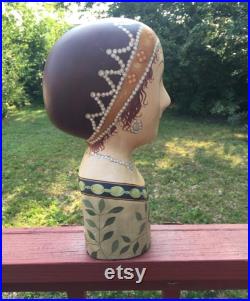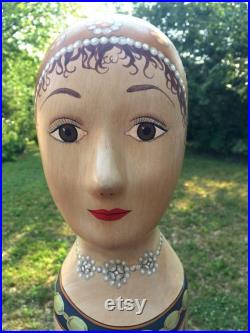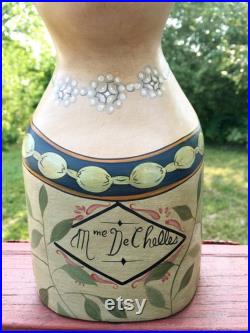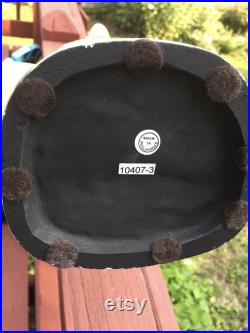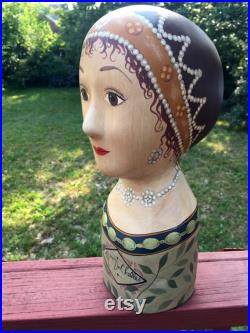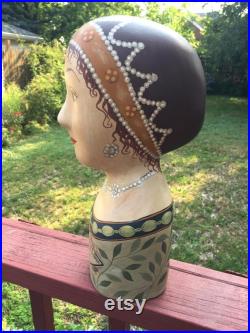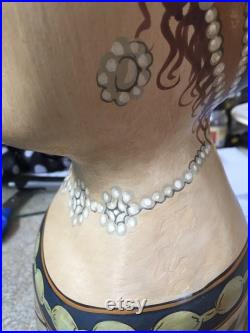 Vintage hand painted millinery plaster head- mme de chelles made in phillipines hats, wigs fashion display decorative art bust -so fun. There is some chipping and irregularities -see photos, but minimal in this exceptional find measures - uncertain of age.
According to one listing it says it dates from 1900 but others list as contemporary replica of french style marotte and is handmade of plaster, handpainted and decorated. The opening on the back was where ladies placed their jewelry before going to bed. Size is 8 across at larges part of the head 14 inches tall and 5 inches at base.
Great conversation piece or display piece for boutique.