Vintage Handmade Brown Paper Head Mannequin,High-grade Boutique Head Model for Sunglasses Display Rack Wig Jewelry Display Holder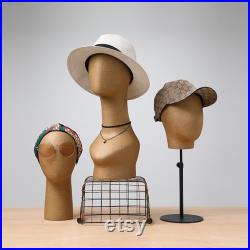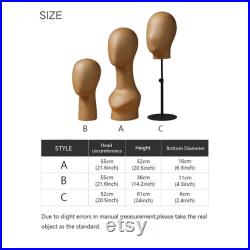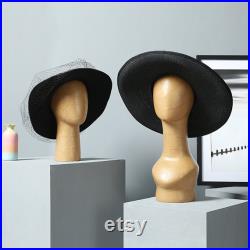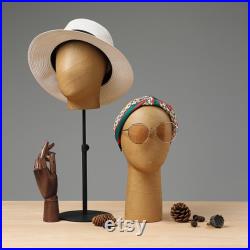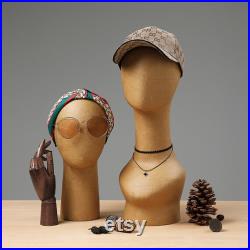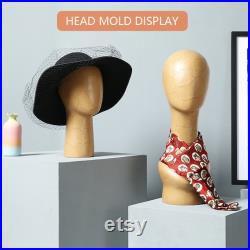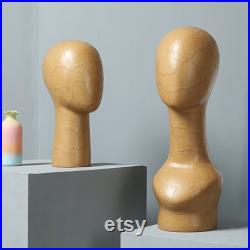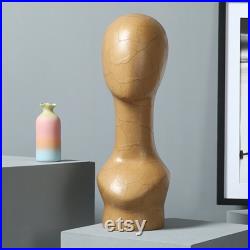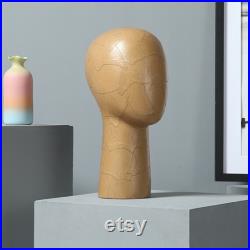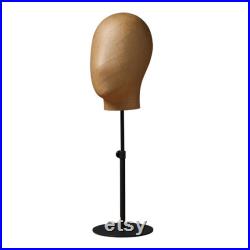 This is vintage handmade brown paper head mannequin, high-grade boutique head model for sunglasses display rack wig jewelry display holder. Size: size a ----height 52 cm(20.5 inch), head vertical 55 cm(21.6 inch), bottom diameter:16 cm(6.3 inch). Size: size b ----height 36 cm(14.2 inch), head vertical 55 cm(21.6 inch), bottom diameter:11 cm(4.3 inch).
Size: size c ----height 61 cm(24 inch), head vertical 52 cm(20.5 inch), bottom diameter:6 cm(2.4 inch). (due to slight errors in manual measurement, please take the real object as the standard). Material: plastic for head, base is metal. Base: black metal round base with adjustable round pole. Good for hat display, but sunglasses not very steady to hang as the ear is only a little. But if you use the hat to tighten and assistant, also ok to wear the sunglasses. Electroplating imitation gold, women's head mold, more suitable for warm color soft outfit, can enhance the luxury of the store. Can wear glasses, hat, silk scarf display stand. There are small ears, noses and lips. Pls be careful when you put the half face, as it's magnet there, so don't put your finger close to the gap, as it might pinch your finger flesh. The base is adjustable in height. If you need bulk order, we can offer discount, pls contact our customer service. Mannequin head/head mannequin/realistic mannequin heads/mannequins female head/wig stand mannequin head/mannequin head for wigs/glam mannequin head/wooden mannequin head/linen mannequin head/metal mannequin head/training mannequin head/used mannequins head/mannequin head fiberglass/wig head mannequin/mannequin head foam/colored mannequin heads/female mannequin head for wig display/male mannequin head/female mannequin torso stand and head/mannequin head wig/wig head mannequin/.
This item is made of head male model and metal head mannequin, head female mannequin, female head hat, hat display stand, wig stand, wig holder, scarves stand, head mannequin, wig stand mannequin, glam mannequin head, colored mannequin heads, female mannequin head for wig display.