Vintage Mannequin 1950 s Rose Marie Reid Swimsuit Mannequin Vintage 1950 s Store Display Figure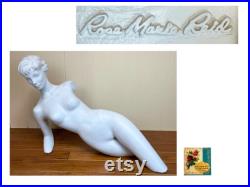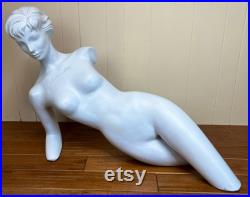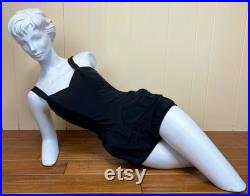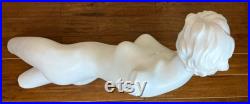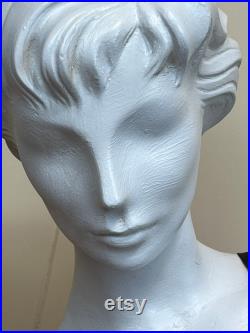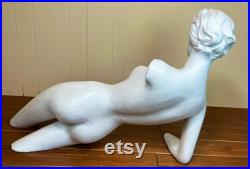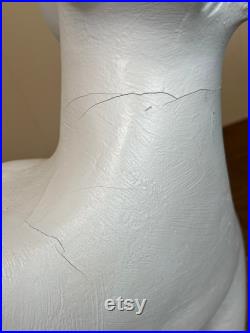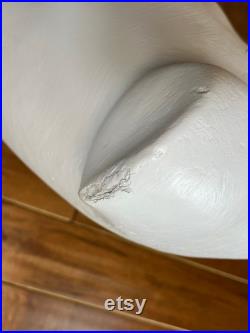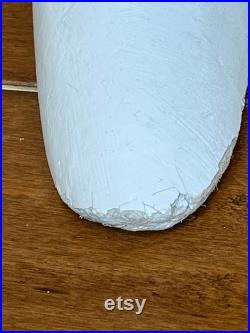 This vintage 1950's swimsuit mannequin has the rose marie reid emblem on her chest & is a wonderful way to display your vintage swimwear. She is one piece, lightweight, hollow & composite, i believe, as the tip ends of the limbs show a bit of cardboard. She is painted solid white with moulded hair & features.
She has lovely lines & fits an extra small. It's very easy to dress her. Please note some minor issues: surface cracks on the back of her neck & upper back. Notable area on the edge of her left arm end that has been chipped & wear on the ends of her other arm & leg ends. There may be an original repair to the top of her head as there looks to be extra plaster in between a few hair strands.
45 long from head to leg end. She weighs about 12-14 pounds. This item is made of read description, 45 in long, painted, composite, moulded, displayable, swimsuit mannequin, rose marie reid, one piece, white, hollow, 1950s and vintage.