Vintage Mannequin Bust Head Baby Toddler Bust Hat Bonnet with Two Top Teeth Plaster Chalkware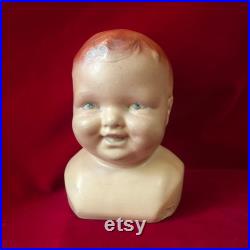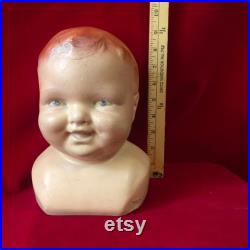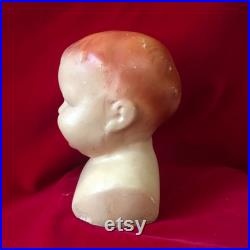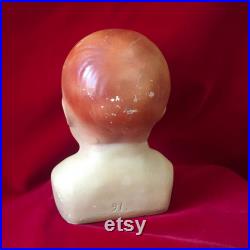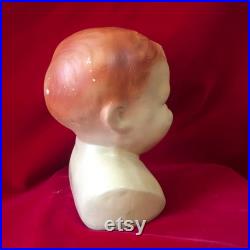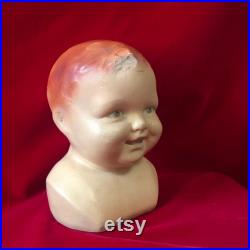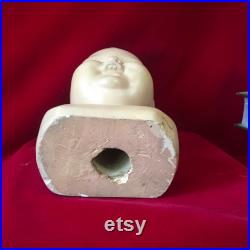 Vintage mannequin bust head baby toddler bust hat bonnet with two top teeth plaster chalkware. Heavy vintage plaster chalkware baby head mannequin for display of hats bonnets etc.
Two top front teeth that are exposed by its grin. It measures approximately 9" x 5.5" x 5.5 and weighs.