Vintage Mannequin Silicone Leg foot.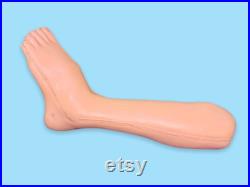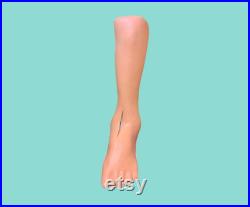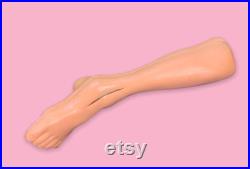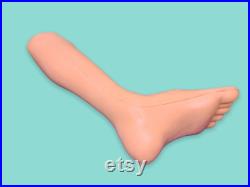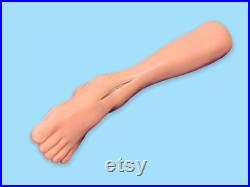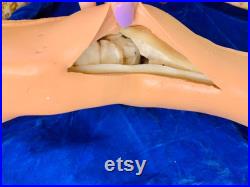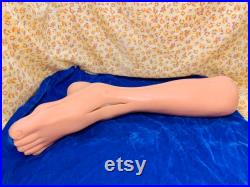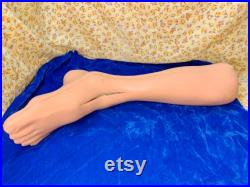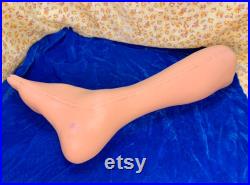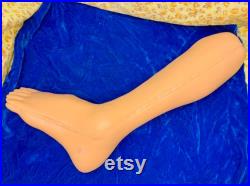 Vintage mannequin human leg foot with bones inside. Earlier model heavy silicone rubbery realistic mannequin human leg foot with bones inside. Silicone rubbery soft heavy materials. Features realistic bones on the interior. There is a small slit near the center of the ankle and you can see the bones. I believe this some kind of medical mannequin prop.
Medical mannequin prop human realistic leg starts at the shin and ends with the full foot at the bottom. In good shape and condition. Does have some kind of tattoo like circular round blue marking on it near the bottom of the foot. Condition for this item can clearly be seen in photos.
This item is made of silicone fake leg, silicone fake foot, medical props, mannequin, leg mannequin, mannequin leg, rubber foot, fake medical bones, fake medical parts, anatomy bones, vintage mannequin, vintage medical props and realistic mannequins.