Vintage mannequin, tailors dummy, dressform, possibly French, in ecru and red vintage linen, size 36 inch bust 27 inch waist, shabby chic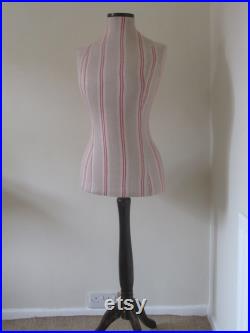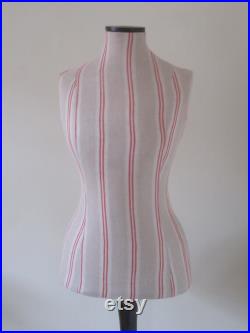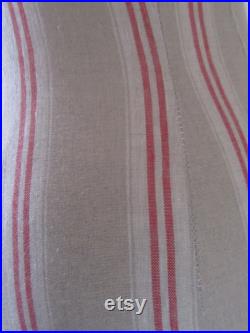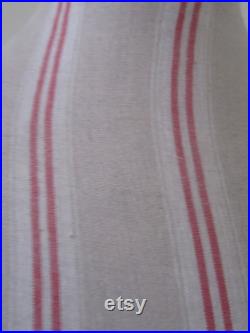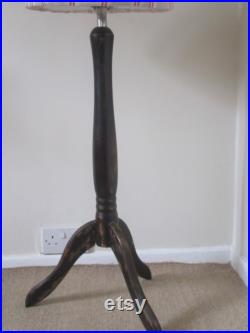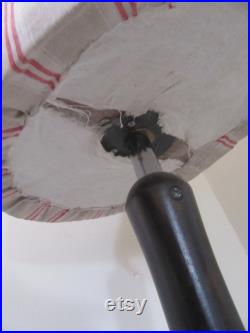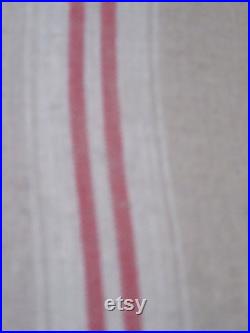 Antique, vintage tailors dummy, is really old but can only see from underneath the original linen covering. At some time has been recovered in vintage red striped linen, french possibly. Still, a decorative piece, or could still be used.
Measures 36 inches round bust and 27 inches around the waist. This would be better collected but can be posted the base is unscrewed from the top from the inside so you would need to remove top wooden piece, it is just pushed in then screw the base from inside as too tall to post in one piece.
This item is made of linen and wood.