Vintage Mid Century Retro Young Boy or Girl Mannequin Spritely Kid Kidlet by Darling Store Display 42.5 tall Very Rare 4GM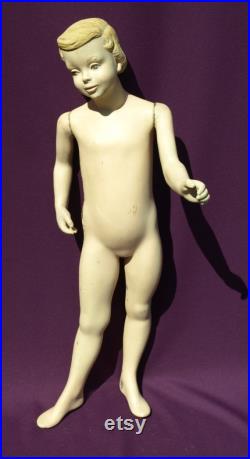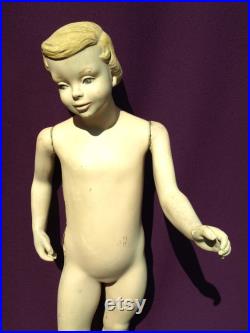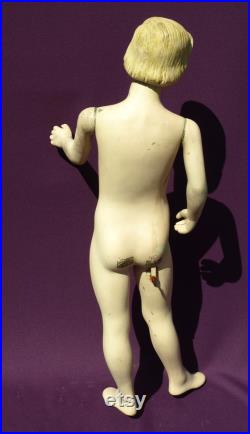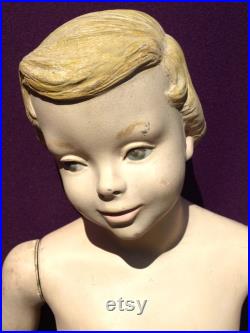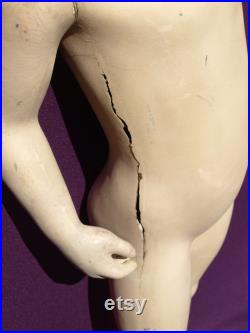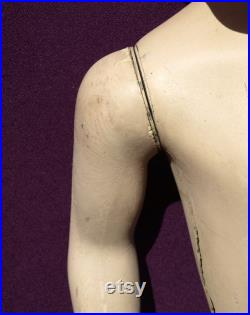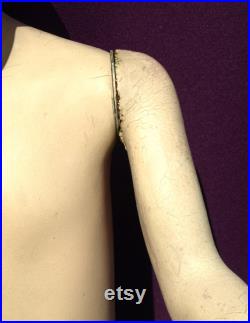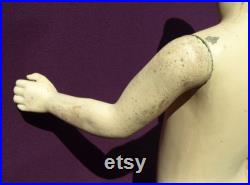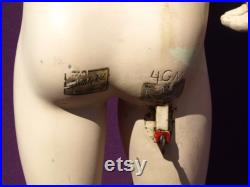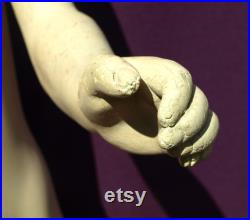 This is an amazing and very rare vintage young girl or boy mannequin. It has a wonderful retro appeal and would be perfect for any vintage clothing store. It would also work for an art display or, if re-worked a bit, a halloween prop, or a prop for any other holiday for that matter. It would be just a matter of changing clothes for each season. Unfortunately it does show its age, and to be honest it could've been stored better. I spent hours cleaning her. She is in good solid condition and with a little skill can be repaired like new if so desired, or perhaps you like to keep most of the age and repair some of the more noticeable spots, which would be my preference. I will try to cover all the imperfections, flaws and damages but i may miss a few minor ones.
But i believe the photos provide the best description. I will start with overall description: she is faded, discolored and stained in places, has crazing and minor surface cracks throughout and is missing the metal stand. Also there is significant crack along the right side of her body along the mold seam, and lastly the hands have age that looks like an arid desert (not sure how else to exactly describe it).
Measures: 42.5" tall x 8.5" wide without the arms included - with the arms the widths varies depending on position. I have several other mannequins in the same line. Please be sure to check those out as well.