Vintage Plaster Mannequin Head Millinery Bust 1930s 1940s Blonde Ruby Lips Numbered Hat Jewelry Display Art Deco Chalkware Maximalist Decor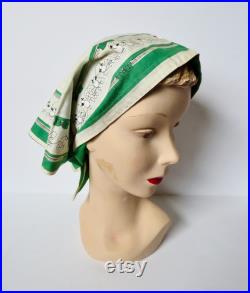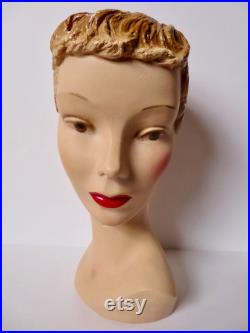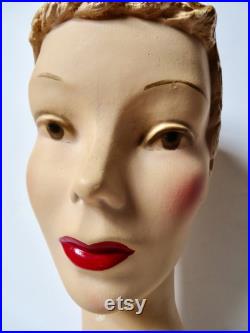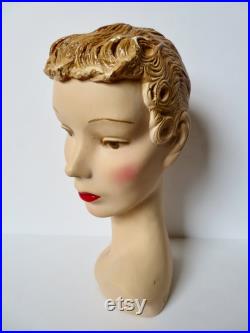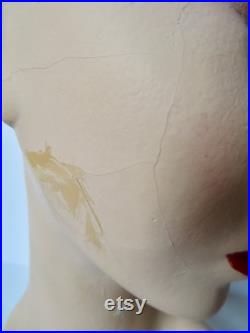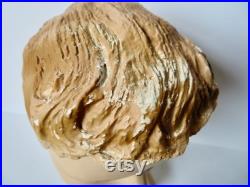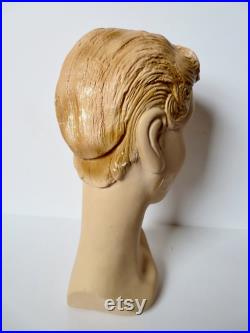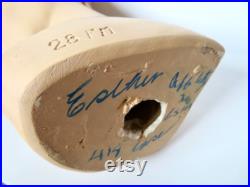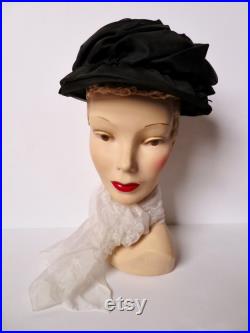 Stunning vintage plaster/chalkware mannequin head/millinery store bust circa 1930s/1940s. This lovely gal is not a reproduction - she's an original, vintage store display mannequin head. Blonde hair with little pin curls at the sides and wonderfully vibrant paint with ruby lips and smoky-tinted eyeshadow.
Lovely alabaster skin tone with deep blushing cheeks. Her condition is best described by the photos (all flaws are pictured in detail), but the major points are: a few hairline cracks and a spot of discoloration on one cheek (it looks like someone touched up her original paint there), small divets/chips in hair at the top, small areas of paint loss. Stamped with "28fm" on her back neck. She also has a written inscription on the bottom that is somewhat illegible but appears to say esther (illegible) city (illegible) 418 case. As you would expect, she is quite heavy. This item is made of plaster, paint and wood.