Vintage Sally Stitch Push Button Adjustable Dress Form in Size A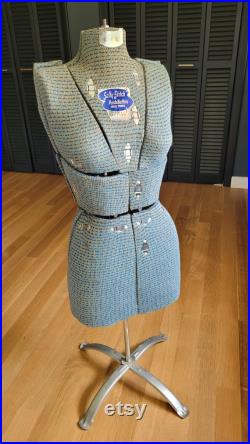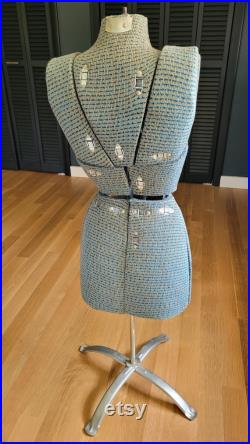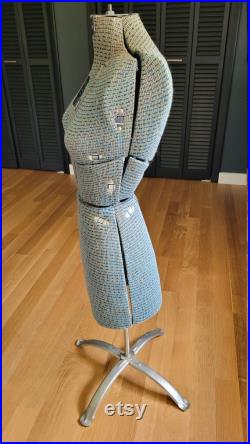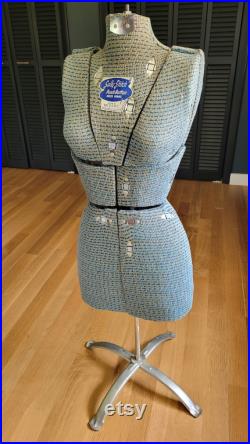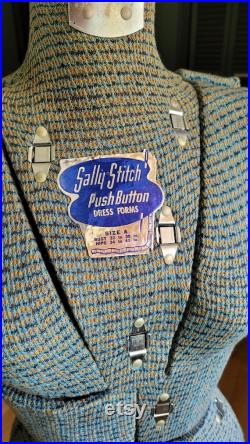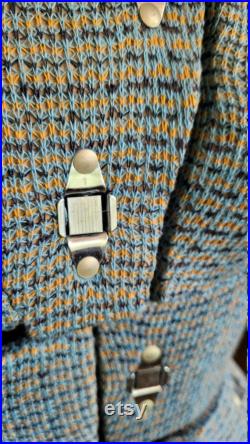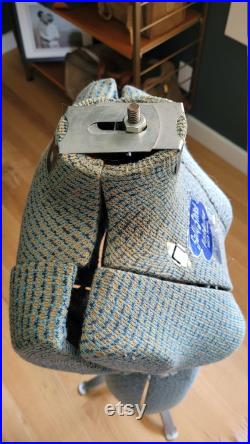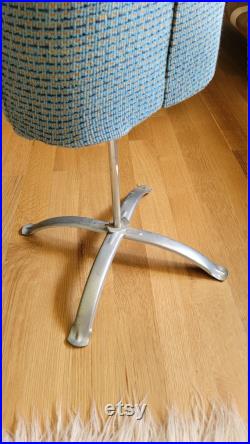 This is a vintage item in impeccable condition. This is certainly a rare find.
It is a sally stitch push button adjustable dress form in size a - bust 32 to 39 inches and hips 34 to 41 inches. It is on an aluminum frame with aluminum hardware, and is covered in a beautiful blue, yellow and black woven material. This item is made of aluminum and cloth, fabric, weave, woven.