Vintage Simplicity Fashiondol Sewing Mannequin by Latexture Products (c.1940s) Collectible, Home Decor, Sewing Doll Manikan Mannikan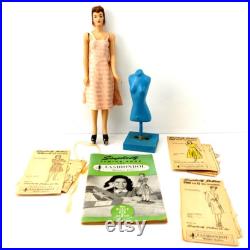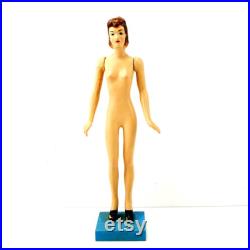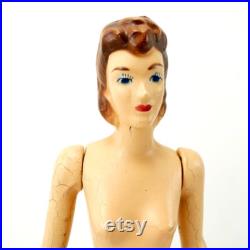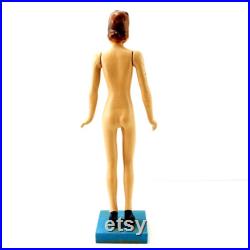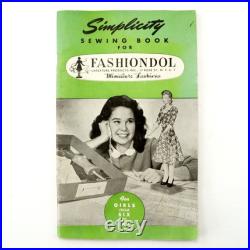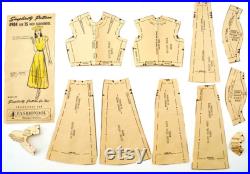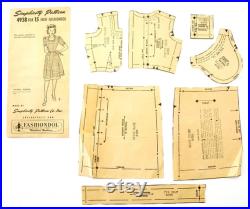 This hard-to-find complete fashiondol mannequin from the 1940s makes a great display piece. Fashiondol mannequins were used to help young girls learn how to sew. The dolls were part of a sewing kit that contained the mannequin, along with sewing patterns for doll clothes.
The arms of the mannequin were made to come off, so that doll clothes could be fitted on the mannequin. The dolls were made by latexture products inc.
And were branded with simplicity, buttericks and mccall pattern brands. Use this sewing doll mannequin as a display piece in your shop, studio, or home - a great conversation piece you could also use the doll as intended, to fashion the doll clothes that you make. If you prefer, incorporate the doll into your altered art or assemblage projects. So many clever uses for this mannequin. This sewing doll mannequin is in very good vintage condition.
The plastic / latexture material used for the body is in very good condition. There is a little bit of crazing on the doll, as shown. The paint on the face and hair is in very good condition. The arms on the doll were made to come off so doll clothes could be fitted onto the doll. The arms are still attached.
The back of the doll is marked "fashiondol" (one "l"). The dress form is also in very good condition.
You can use the base for the dress form or for the mannequin doll. The original book is in very good condition. The pages are all still securely attached.
The three patterns are complete and are in good condition. One of the pattern covers has been colored with a yellow crayon, as shown. Please use the zoom tool to get a close up view of this item and its condition. 1 fashiondol sewing mannequin (as shown).