Vintage-Superb Carved Beechwood Articulated Hinged Hand Mannequin-circa 1950's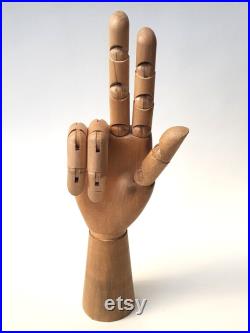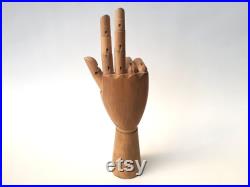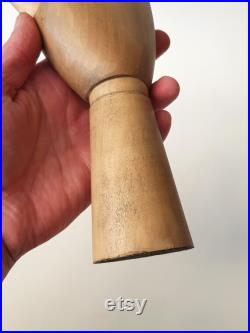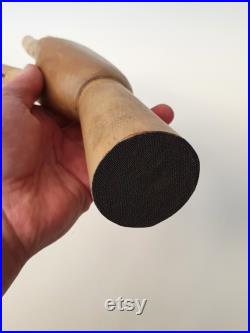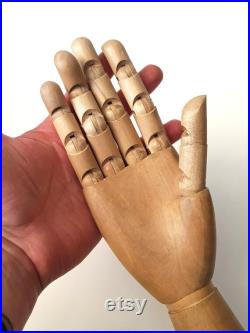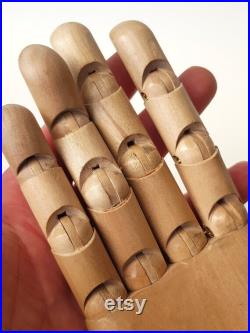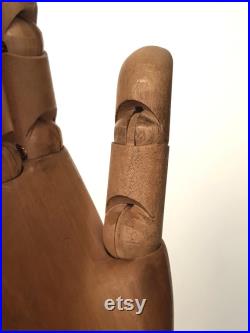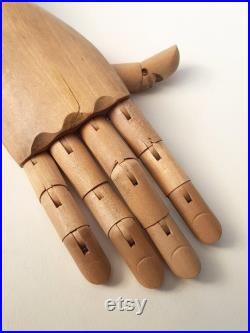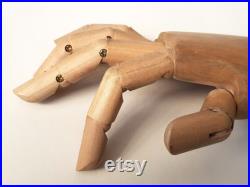 Vintage mid century circa 1950's good quality hand made and carved hand mannequin in the traditional style used for art studio's for sittings, still life, anatomical reference and the likes. Fashioned in a blonde hardwood (likely beech) the mannequin is intact with all multiple hinged fingers/digits including thumb, the hand proper terminates with a tapered wrist stump which is matted in fabric so as to serve for when displaying the item on a surface. As can be seen from the photographs the mannequin is very well made and of a life-like size, with middle finger extended the hand (proper) measures 20 cm in length from finger tip to bottom of palm, total length with fingers extended is 30 cm, the wrist making up 10 cm of the total length.
The palm to the hand has a maximum width of 7.5 cm and a maximum depth at the'meat' of the thumb of 4.3 cm. A good vintage piece, well made, will last years to come as well as making for a useful decorators piece. This item is made of wood and beech.