Vintage Twiggy Mannequin, 28 inch DressForm, Art Doll Sculpture, 28 inch Dress Form Display Sculpture, 1970s Fiberglass Mannequin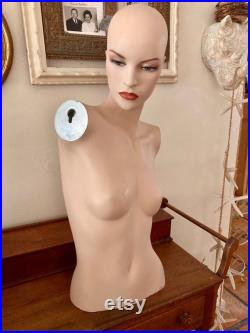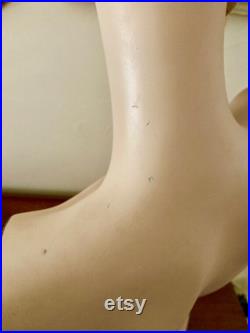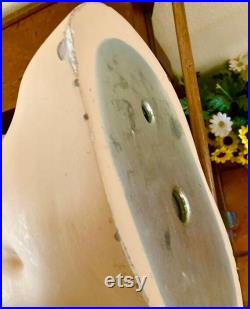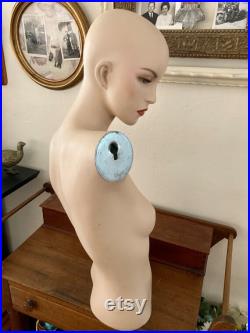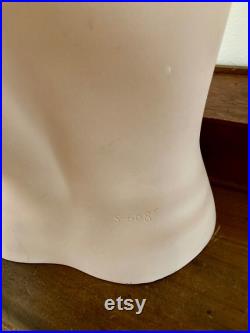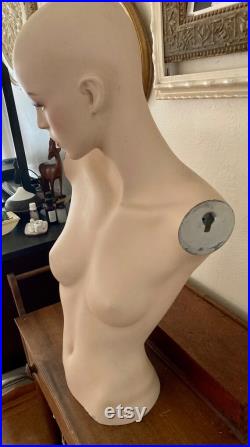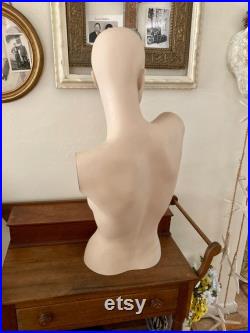 This is a full sized mannequin dress form. This dress form is molded from fiberglass with hand painted features.
She has beautiful pouty lips and stunning blue eyes. This mannequin is really very pretty and has a twiggy-like appearance and stance.
She is 28 inches tall, has a 30 inch bust and a 22.5 inch waist. She is reminiscent of a 60s or 70s mannequin, but the actual manufacturing date is unknown. She has an imprinted mark s-608 in her lower back.
She is perfect for displaying blouses, corsets and tops or you can use her for your jewelry and brooches. She is in good vintage condition with minimal scratches and chips of the finish. Please see all photos for a complete description. This item is made of vintage mannequin head with body and vintage twiggy fiberglass mannequin.