Vintage woman mannequin wig head, French shop hat stand, ladie's face, 80s decor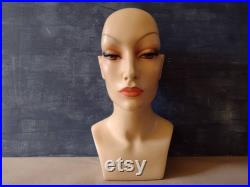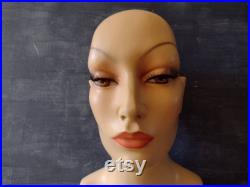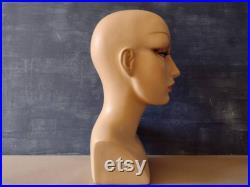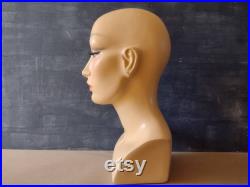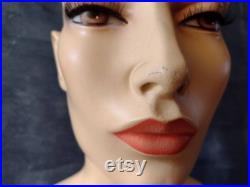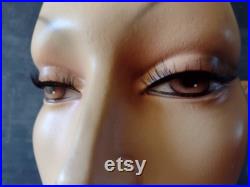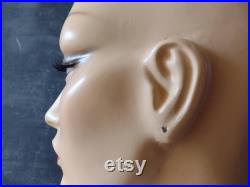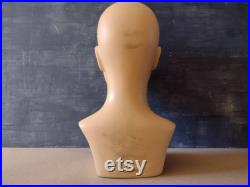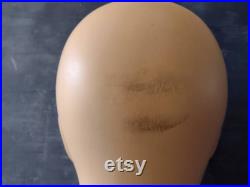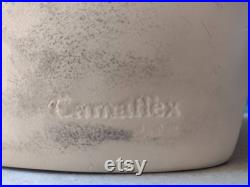 A beautiful vintage woman mannequin head, made by camaflex in france in the 1980's. The head was made from resin/plastic, it is rather large but not quite life-size, bald and with make up (red lips, long eye-lashes).
Perfect to store and display hats or wigs in a unique way. Condition : overall good on the face side, with small spots where the "skin" is gone on the nose. On the back side, there are heavier rubbing traces.
Height 13.38 (34 cm). Weight 52.9 oz / 3.3 lbs / 1.5 kg. Please feel very welcome to visit my shop.
This item is made of resin plastic.