Women s 1 2 Scale Dress Form with LEGS UK Size 10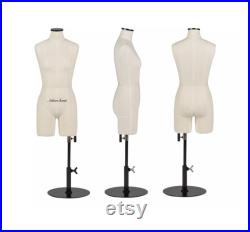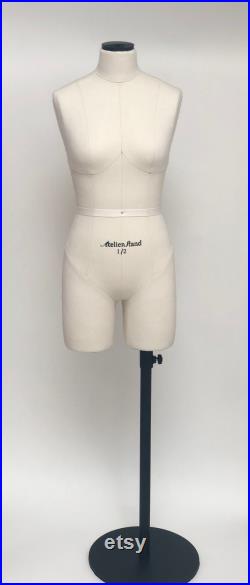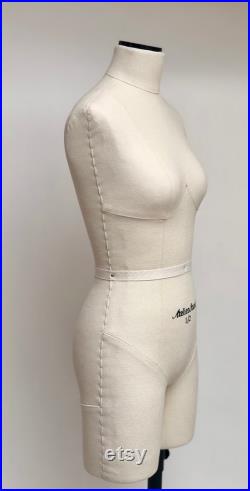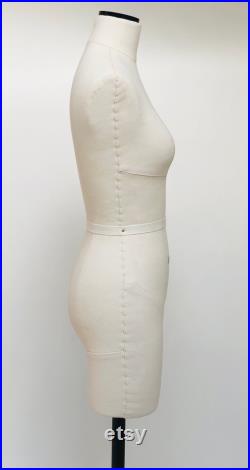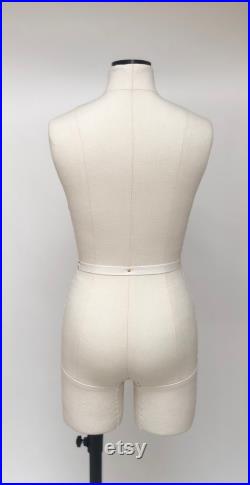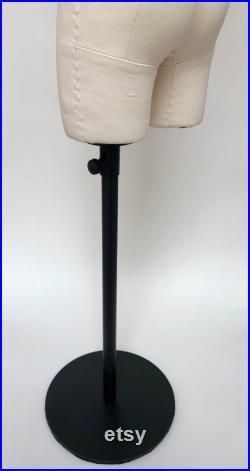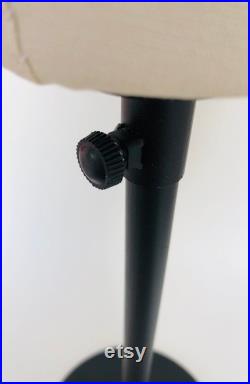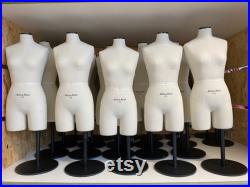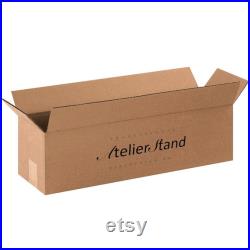 Half scale of (uk 10) professional female body with legs. Our half scale form is excellent for rapid prototyping and experimentation whilst using less paper and fabric. It was specifically made for a floor base stand so as to make draping more comfortable from a stool or chair whilst still maintaining excellent use of space. The heavy metal base ensures stability whilst working on the stand whilst the height can extend to accommodate different positions and postures.
It's a great way to work without the worry of the form falling over as found with many table type wooden bases. Used by leading fashion brands, costumiers and universities.
Our half scale tailors form is hand-finished and made of excellent quality. Using traditional fibreglass base and covered in cotton canvas, the form is robust and pinnable as you would expect on any professional form. It's ideal for fashion designers, pattern-makers, creative drapers, and fashion design students. Great with japanese pattern magic books that contain 1/2 scale patterns and block. (please note our dress forms are not made of soft foam, fibreglass is the default industry standard as oppose to soft base options). Base: cast iron manual adjusting stand. Important: please note this form is half the size of a full scale women size 10 body. This item is made of cotton and fibreglass, metal.