Women's Adult Fiberglass Matte White Mannequin 3 4 Torso with Shoulders and Thighs Includes Base AD1W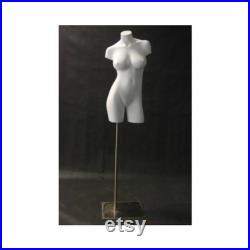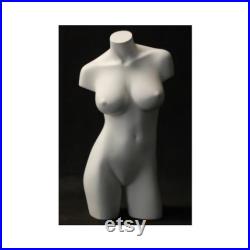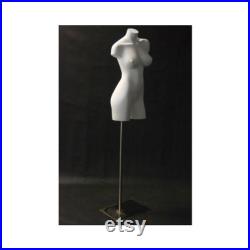 Women's adult fiberglass matte white mannequin 3/4 torso with shoulders and thighs - includes base #ad1w. Displays ladies clothing, footwear, and accessories.
Includes square metal stand - adjustable up to 5'10 (base + mannequin). Matte white finish, fiberglass material. Detachable from the base and can stand on it's own. Full round mannequin with backside and buttocks.
Clothing and accessories not included. This item is made of fiberglass.